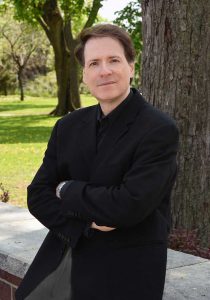 Robert Soroka
B. Comm, MBA, Juris Doctor
President
Business professor Robert Soroka is known to be a dynamic, charismatic professional with significant industry experience.  Born in Montreal, Soroka earned his first two degrees locally: a Bachelor of Commerce from McGill and an MBA from Concordia, and discovered a passion for teaching in the years following.
Soroka has a varied background as a criminal lawyer, professor, union executive and grievance officer, marketing analyst, TV and radio personality, conference speaker, consultant, and, as a pastime, actor and playwright.  He began his career in industry, working for several years as a marketing and financial analyst for large chain-store retailers and for companies competing in industrial markets.  Later, he earned his Juris Doctor degree from the State University of New York, and worked in criminal law in the state of New York.
In addition to teaching at Concordia University, Soroka was a faculty member at McGill University, University of Ottawa, Universite de Montreal (HEC), and has taught at many CEGEPs.  He has taught at various levels: MBA, undergraduate, Continuing Education, and college.  At Dawson College, he served as Department Chair and Program Coordinator for 10 years; he was also the founder and past coordinator of the annual Dawson Case Competition.
His teaching has been recognized: he was the recipient of Concordia University JMSB's Distinguished Teaching Award and the McGill University Management Undergraduate Students' Teaching Award.
Soroka has served as a private consultant for both public and private organizations, primarily in the areas of retail, health care, marketing/promotion, entrepreneurship, and education.
Prior to his election as CUPFA president, Soroka wore (and continues to wear) several hats at Concordia: he is a faculty member in the Marketing, Management, and Finance departments at JMSB; he is a faculty member at Continuing Education (Business Administration and Public Relations); he was an active member of JMSB's Strategic Planning committee; he has sat on several hiring committees; he sits on the Program Appraisal Committee and is a member of Senate at Concordia.
At McGill University, Soroka served as the Grievance Officer for MCLIU (McGill University Course Lecturers' Union) as well as the Desautels Faculty of Management union delegate.
Soroka has made more than 1500 national and local television and radio guest appearances, and was the Consumer Cop on Montreal Today (CTV) and the Consumer Correspondent on This Morning Live (Global Television) for 5 years. He appeared many times as a commentator on Canada AM (which was the country's highest rated television morning show until 2016), CTV Newsnet, Global TV News, Fox News (New York) and CBC News.  He also hosted a local week-in-review radio show for several years.  One of  Soroka's passions is theatre; he has authored several plays, all of which have been produced.
E: robert.soroka@cupfa.org
T: 514-848-2424 ext. 3691
---

Me Patrice Blais
Vice President, Collective Agreement and Grievance
I hold two degrees one in Political Science and the other in Law. I am a member of the Quebec Bar, specializing in not for profit corporate as well as labour law. At Concordia I teach law courses in the Department of Political Science and in the School of Extended Learning.  I joined the CUPFA executive in 2010 and hold the portfolio of Vice-President Collective Agreement and Grievance.  My responsibilities are  to ensure that the Collective Agreement is implemented and that the rights of members are safeguarded in cases of violations by the employer.  I am responsible for the training of our Collective Agreement and the appointment of our members onto the  various  committees in their Departments. I am Chief Negotiator for the renewal of our fourth Collective Agreement with negotiations to start in September, 2012. A strong Negotiating Team has been formed to solicit feedback from members about the Collective Agreement and to work on proposed changes. In this regard a Survey has been developed for members about the Collective Agreement to provide our Nego Team with the concerns of the membership.
E: patrice.blais@cupfa.org
T: 514-848-2424 ext. 3691
---

Lorraine Oades
Vice-President Professional Development
It is with great pleasure that I join the CUPFA executive as Vice-President of Professional Development. For over 17 years I have been teaching in the Faculty of Fine Arts. My administrative experience extends to a broad array of activities within the university and the art's community. I have acted as CUPFA department rep for Intermedia/Cyberarts, Interdisciplinary Studies, and Women and the Fine Arts; and previously participated on the Professional Development Committee in 2001-2003. Over the years I have been actively involved on numerous committees at Concordia, which include sitting on Department Council for the Department of Studio Arts, participating on Visiting Artist Committees and the Curriculum Committee for Intermedia/Cyberarts. I've initiated many cross faculty events and workshops in the Studio Arts Program at Concordia. Administrative experience outside of the university includes being a member of the Board of Directors for Studio XX and Videographe (artist run centres) and co-founding several artist collectives, the most recent of which, Cut Rate Collective, published USED/Goods, an ambitious bilingual book based on an installation project sited at the Montreal Salvation Army Thrift Store. As an artist, educator, and administrator I am committed to the development of creative situations that emphasize community building. I look forward to serving the CUPFA membership by continuing to build an exciting environment that enhances part-time faculty's professionalism within and outside of the classroom.
E: lorraine.oades@cupfa.org
T: 514-848-2424 ext. 3691
---

June Riley
Treasurer
I am June Riley, Treasurer of CUPFA.  I am also the CUPFA hiring PT representative in the Departments of Finance and Economics. I have served on other committees related to curriculum at the Departmental levels. In addition I have been actively involved establishing policies at the Faculty level with the JMSB and with the Faculty of Arts and Science with course evaluations, student retention, teaching and learning issues.  I also have over 20 years of teaching experience here at Concordia.  Prior to that I worked as Financial Economist and then as Senior Economist in the investment banking industry which gives me an applied knowledge about finances and accounting. My responsibilities are to ensure our finances for the Association are in order but equally to ensure the financial well being of the membership.
E: june.riley@cupfa.org
T: 514-848-2424 ext. 3691
---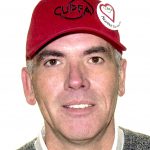 Scott Chlopan
Executive Secretary
I am proud to be a new member of CUPFA's Executive, after the election at 2011's AGM. I have served on various committees in the Department of Education, in the TESL/ESL Unit and at The School of Extended Learning for the last 5 years. I hold degrees from The University of Western Ontario, The University of Toronto, and Concordia. My teaching career started in 1996 in a private institute in Buenos Aires, Argentina. In 1999, I came to Concordia and since 2002 have enjoyed the challenges of being a part-time faculty member of this community. My duties as Executive Secretary of the CUPFA Executive are diverse: keeping Association records and meetings duly recorded but in addition, I play an active role in promoting a number of  projects within the University:
Centraide, the Golf Memorial Tournament and the Concordia Shuffle. I participate on the CUPFA Negotiating Team for the upcoming negotiations
to help mobilise our efforts.
E: scott.chlopan@cupfa.org
T: 514-848-2424 ext. 3691
---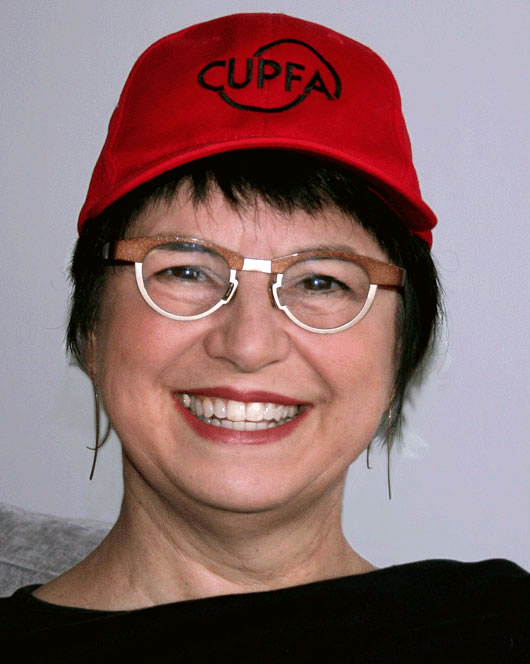 Laurie Milner
Chair of Communications

I am delighted to serve as Chair of Communications. I have been teaching academic seminars in the Masters of Fine Arts (MFA) Program for over 16 years and recently taught my first course in the Art History Department.  I have been active as a CUPFA representative on GSAAC, the MFA PTHC, Studio Arts Department Council, Studio Arts DAC and a Hiring Advisory Committee to the Dean of Fine Arts. In addition to my academic work, I run my own writing and editing business (www.lauriemilner.com), specializing in communications in the arts and education. My first task as Chair of Communications at CUPFA is to develop a critical path for the Association's communications policy in harmony with the President and Negotiation Team. I am committed to ensuring clear, timely and effective communications about CUPFA activities with the membership, other unions, the media, and the university. I look forward to connecting with you.
E: laurie.milner@cupfa.org
T: 514-848-2424 ext. 3691
---
Erik Chevrier
Chair of Internal Mobilization
I joined the CUPFA Executive in May 2015 after working with student bodies for many years, in the area of mobilization.   My task is to connect with the membership, mobilize, and establish a broad base of support for negotiations and our collective activities.
E: erik.chevrier@cupfa.org
T: 514-848-2424 ext. 3691
---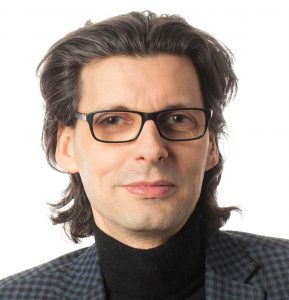 Nick Papatheodorakos
Chair of External Relations
As a practicing lawyer in commercial and labour law, and a graduate from the University of Montreal Law School, I also hold a BA in Political Science from McGill University and a MA in History from Concordia University.  I have been teaching at Concordia in the department of Management since 2008, with a specialization in law and labour relations courses.  My involvement with CUPFA includes working with a part-time hiring committee and as the representative on the Program Appraisal Committee in the department of Management.  As the Chair of External Relations, I will be responsible for networking, developing informational resources and mobilizing with our fellow union members from various universities and community stakeholders.  I look forward to working hard in my capacity and as a member of the CUPFA Executive towards the advancement of our members' interests and the development of fairer work conditions.
E: nick.papatheodorakos@cupfa.org
T: 514-848-2424 ext. 3691
---