ePD Newsletter Volume 1: December 2016
ePD is an annual electronic publication that gives Concordia Part-time faculty an opportunity to find out more about some of the exciting research and creation projects our members have been working on over the last year or so. It also includes information on conference presentations, workshops, and other important professional development activities.
Harry Standjofski  Laurie Milner  Karen Herland  John Winiarz  Adriana Bara  Adrian Norvid  André LeBlanc  Barbara Todd  Matthew Anderson  Michael Berard  Patrick McDonagh  Brigitte Radecki  Doina Lecca  Stephanie Russ  Pamela Gunning  Irene Feher  Michiko Aramaki  Craig Morrison  Howard Davies  Erik Goulet  James Freeman  Gary Schwartz  Nelson Henricks  Laura Endacott  Margaret Hodges  Juliana Keller  Kathy Kennedy  Michael Pinsonneault  Francine Potvin  Stuart Thiel  Mary Sui Yee Wong  Mindy Yan Miller  John Donahue  Monique Moumblow  Susan J. Palmer  Simon Laroche  Jason Prince  Lorraine Oades  Steven Schnoor  Clara Gutsche  Krzysztof Dzieciolowski  Pankaj Kamthan  Ashley Miller  Nicole Gingras  Eva Brandl
---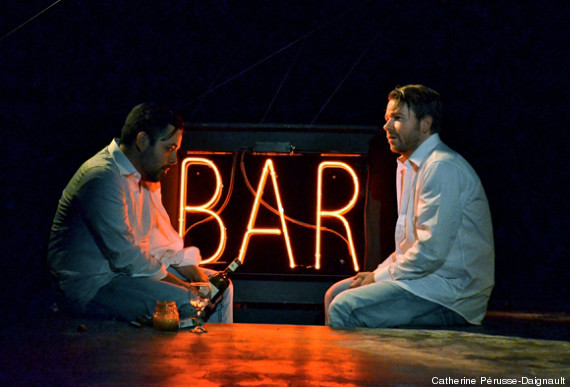 Harry Standjofski's production of Patrice Desbien's poetic text "The Invisible Man/L'Homme Invisible" was performed in October, 2014 at La Licorne, the preeminent Montreal experimental theatre, whose mandate is to activate a dialogue between what is commonly known as the 'two solitudes' of Montreal, the Francophone and Anglophone communities.
"The Invisible Man/L'Homme Invisible" is a beautifully written prose poem that recounts the life of a young man born in Timmins, Ontario, who is neither fully Francophone or Anglophone. It follows his struggle from childhood in Ontario to his early 20's in Quebec, where he attempts to find a place where he truly belongs.
The play starred Jimmy Blais and Guillaume Tremblay, with live music by Harry Standjofski and Gabi Hook. The stunning scenography was designed by Amy Keith, with construction by Alexandre Cadieux and lighting by Martin Sirois.
La Licorne is one of the best attended theatres in Montreal. "The Invisible Man/L'Homme Invisible" played to an astonishing 90% capacity over its three week run. Harry Standjofski has since been invited to present the piece in Iqaluit for it's fourth incarnation.
Harry Standjofski is a Canadian-born actor, theatre director and playwright. He has appeared in films such as Guy X, The Aviator, Protection, and Hidden Agenda and has voiced characters in video games such as Assassin's Creed, Prince of Persia: The Two Thrones, and Splinter Cell: Chaos Theory. His plays Anton and No Cycle can be found in his book Urban Myths published by NuAge Editions. Standjofski teaches in the Theatre Department at Concordia University.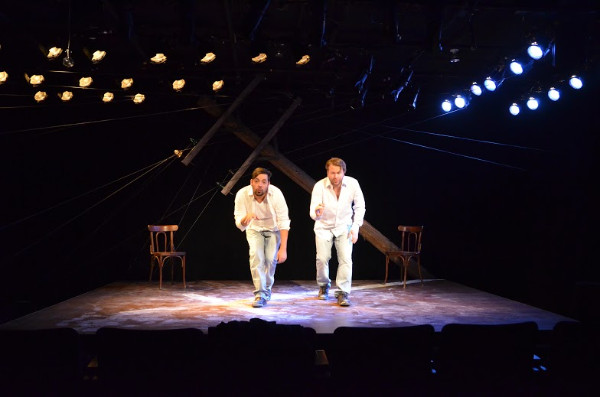 Back to Top
---
Laurie Milner's paper entitled "Religious Speech Acts in Contemporary Art: The Dilemmas of Translation in the Art of Cage, Cunningham and Dean" was presented at Sacred Literature/Secular Religion: A Conference on Cultural Practices, at Le Moyne College, Syracuse, New York. She also chaired a session on "Redefining Rituals and Religious Rhetorics" at the conference.
The conference brought together well over one hundred scholars from the fields of religious studies, literary studies, theatre, education, cultural studies, history, philosophy, classics, and art history. It included five keynote speakers, all eminent and innovative scholars in their fields. The conversations, both during and after the sessions, were extraordinarily rich and the connections that were made were invaluable.
Laurie Milner teaches in the MFA Studio Arts program and the Art History Department at Concordia University. She holds a BA in Fine Art from the University of Guelph, and an MA and a PhD in Art History from Northwestern University, Evanston, Illinois. Her current research focuses on the place of belief within the non-religious landscape of modern and contemporary art, exploring the diverse ways that secularist and religious world views take shape and enfold one another. Looking at key works by Western mid-century and contemporary artists and writers she asks how visual art encodes and enacts belief, and demonstrates limits and elisions in the rhetoric of liberal secularity within art history and criticism.
---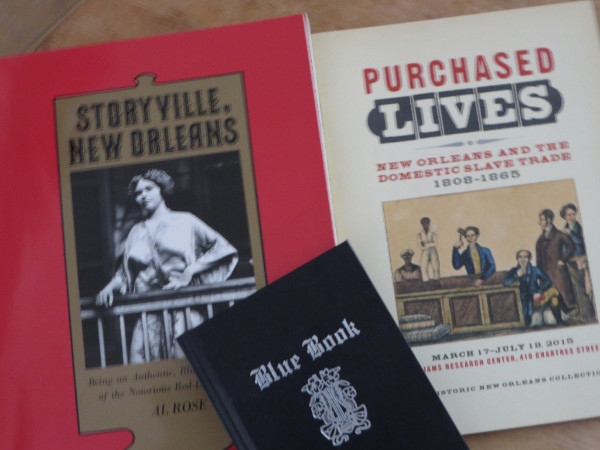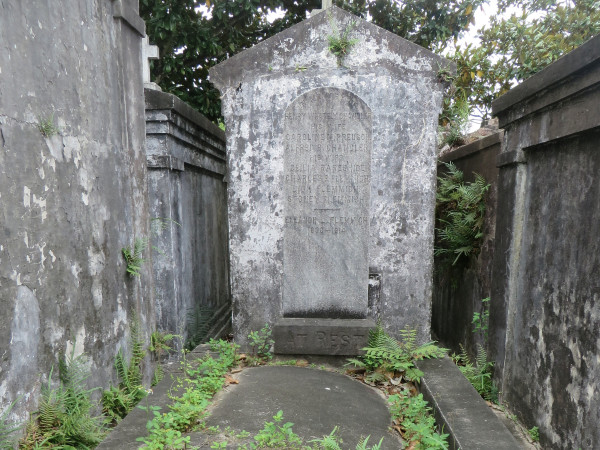 Karen Herland's research paper "Blood Born" was presented at the annual Popular Culture Association/American Culture Association conference held in New Orleans, Louisiana. It explores connections between the horror genre and media representations of the HIV/AIDs pandemic.
Herland's larger research program unpacks the ways in which moral panic is conventionally tied to sexuality and sexual expression (in particular in relation to HIV/AIDS, sex work and queer communities) and continues to influence medical, legal, judicial and social policy.
She is also involved with the Montreal's Miskatonic Institute in Horror Studies – a non-profit educational project where university professors from across the Sciences and Humanities volunteer to teach classes on horror, Tuesday evenings during the academic year. Herland has also conducted walking tours on the subject of sex work in Montreal for the past five years. Community programs include Jane's Walks and, more recently, Montreal's Centre d'Histoire, held in conjunction with the exhibition Scandale! Vice, crime et moralité à Montréal, 1940-1960.
New Orleans is a city where the tourist economy heavily relies on walking tours and Herland's visit opened up an intriguing culture of tour guides in the city. Her participation in the Popular Culture Association/American Culture Association conference allowed her to make connections with other presenters and discuss the possibility of developing different research projects related to the following: The culture of tour guides in various locations; Ghost tours in relation to local histories; How to transform information into location-specific tours.
Karen Herland has been an AIDS educator, community worker and activist since the 1980s. She developed HIV prevention programs with sex workers as the founding coordinator of Stella, a community development organization supporting sex workers' right to work safely and with dignity. For the last several years she has lectured in Women's and Sexuality Studies at Concordia University, Her research interests focus on the influence of moral panic and popular culture on policy and legislation – specifically in the context of sexuality. She teaches at the Simone de Beauvoir Institute.
---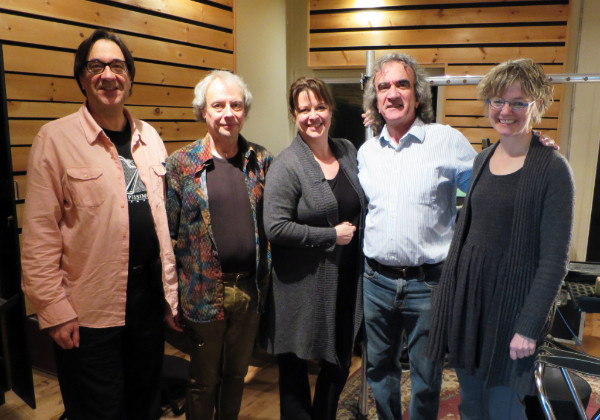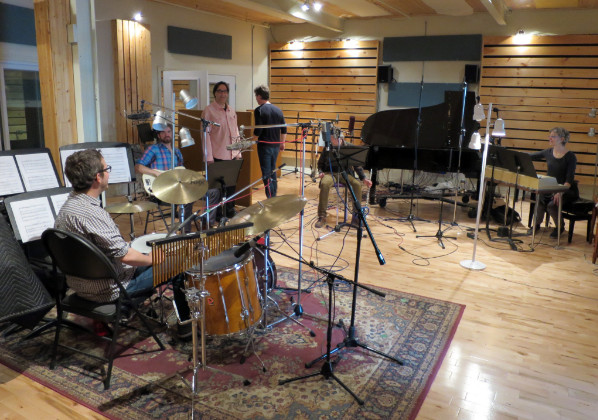 John Winiarz produced a series of professional recordings of original compositions that were performed by members of the Montreal based Ensemble Transmission, whose musicians include Guy Pelletier on flute, Brigitte Poulin on piano, Julie Trudeau playing cello, and Julien Grégoire on percussion. Two additional musicians also performed on the recordings, Louis Perron playing electric bass and Brandon Goodwin on drums. Winiarz's music was also performed live at the Oscar Peterson Concert Hall and will be included in an annual concert series organized by the Concordia Music Department.
Montreal composer John Winiarz has been teaching in the Music Department, the Liberal Arts College, and the Office of the Dean of Fine Arts at Concordia since 1979. He is a laureate of many competitions, including ones sponsored by the CBC, SOCAN, the Gaudeamus Foundation in the Netherlands, and the Greek Broadcasting Corporation. John Winiarz's music has been performed extensively in Canada and at concerts and festivals in France, Greece, Italy, Japan and the USA. He was a guest composer at the Festival Música Nova in São Paulo, Brazil (1991), where he was invited to present entire concerts of his music in four different cities. Winiarz's did his undergraduate degree at the University of Manitoba, studied electroacoustic music at the Toronto Conservatory, and completed graduate studies at McGill University.
---
Adriana Bara attended the symposium, Youth Religious Education – Wisdom from Christian Tradition for the Contemporary Society, held at Fordham University, New York. The symposium included professors and specialists who interweave modern teaching techniques and content with traditional Christian wisdom, resulting in an actualization of traditional values within a perpetually changing contemporary society.
The symposium included top-level specialists whose work related directly to Bara's research on Eastern and Western Theology. It explored some of the gaps which separate academic theology with its relevant achievements and the Church's living experience. Topics addressed coherent and consistent approaches to teaching theology, looking at new methods which enrich students intellectually and spiritually while confronting some of the current pedagogical challenges concerning the what, why and how of teaching theology and religion in academia today.
In a workshop that followed the conference, Bara was able to organize a special guest lecture with Professor McGuckin, who teaches Theology at Columbia University, for her yearly lecture event at Concordia, where she regularly invites a professor from another University to give a guest lecture on a subject pertinent to today's challenging society.
Originally from Romania, Adriana Bara immigrated to Canada twelve years ago with her husband and their two children. She graduated in Civil Engineering and worked for several years in this area before pursuing studies in Theological Studies, first in Romania and England, and then in Montreal. She received a Master's degree from Concordia University and her PhD from University of Montreal. Adriana Bara has been teaching in the Department of Theological Studies since 2009, and has been the Executive Director of the Canadian Centre for Ecumenism since 2013.
---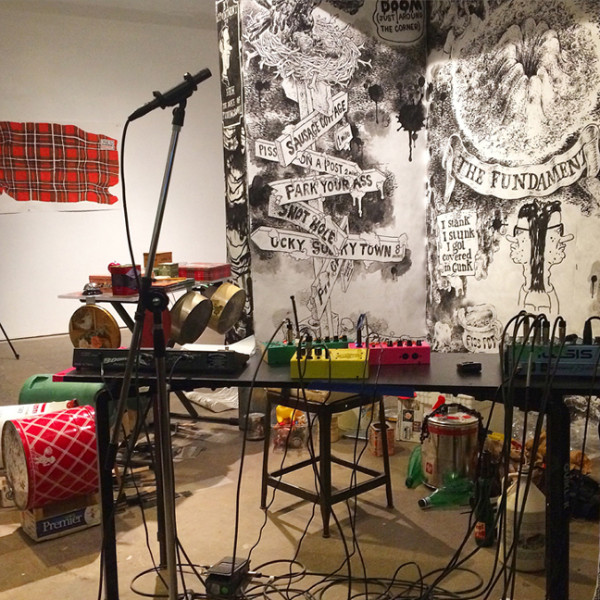 Adrian Norvid's ongoing production of the "Eyesore Store" project evolved from earlier works that include: "The Little Black Bumhole Opera," and "The Fake Lake Bottom Feeder."
"The Little Black Bumhole Opera" is a freestanding theatre with wings, side panels, a backdrop, roof and partial front curtain. The artwork is elaborately decorated with drawn motifs and texts written on Tyvec skin. The theatre spans 10-feet in width and 11-feet in height with a depth of 4-feet. This artwork was a first attempt at working with the materials that were later used in the Eyesore Store facade.
Norvid presented "The Little Black Bumhole Opera" in three evenings of performances at Assembly, a pop-up theatre space located in Mile End, Montreal, where he was able to workshop theatrical routines that were later transported to the Eyesore Store. These elaborate performances lasted an-hour-and-a half each and included live improvised music, recited texts, and live theatre. He also constructed a series of complex paper props – the highlights of which include: an oversized paper kilt, paper body parts strewn across the floor, and a giant paper toaster that moves up and down. Norvid created a costume to perform as Lord Muck – an eyeball popping, long haired, head banging personification of doom.
Adrian Norvid produced a large paper prop for a performance at L'Oeil De Poisson Gallery, an Artist Run Centre in Quebec City, and has continued to develop material for the Eyesore Store by incorporating research on Harrods Department Store, Marks and Spencer, Liberty's and the American 5 and 10 cent Cress stores, into several large drawings.
His experimentation on another long standing project, "The Fake Lake Bottom Feeder," an ersatz newspaper that also includes a great deal of drawings and hand-lettered texts, will be used to advertise the Eyesore Store's goods and act as a mouthpiece for the town where the store will be located.
Working in large-format drawing, Adrian Norvid's work spans the gamut from psychedelia to Victoriana. His work explores seediness, marginality and failure, often in settings of decorative excess. Most recently, he has incorporated large paper constructions into his practice. Adrian retains a great interest in popular arts – especially illustration – and is a devotee of paper in all forms. He has exhibited across Canada and is represented in Montreal by Joyce Yahouda Gallery.
---
André LeBlanc's paper "On Free Will and the Evolutionary Function of Qualia" was presented at the Biannual conference of the International Society for Theoretical Psychology, at the University of Coventry, England. In his paper, he examines the work of Joseph Delboeuf (1831-1896), a nineteenth-century Belgian psychologist, philosopher, and mathematician whose work continues to be relevant to science today. LeBlanc further developed Delboeuf's bio-psychological argument in favour of the existence of free will, based on the function and nature of sensations such as pain and pleasure.
During the conference he also attended a session on pedagogical techniques for theoretical thinking 'outside of the box' and a workshop on scholarly publishing. His conference paper was well received and will be developed for publication. Further research will involve a collaborative project with a fellow conference attendee from Switzerland.
André LeBlanc teaches at the Science College at Concordia University. He has a BSc in Biology and Psychology from the University of New Brunswick, and an MA and PhD from the Institute for the History and Philosophy of Science and Technology at the University of Toronto. He completed post-doctoral research at UQAM and Harvard University. He has also taught in the History of Science and Technology program at the University of King's College in Halifax, Nova Scotia, and in the history department at John Abbott College.
---
Barbara Todd attended an intensive week-long workshop "Pushing the Boundaries of Plain Weave Even Further" given by master weaver Jane Stafford, from Salt Spring Island. The techniques she learned in the workshop will aid her in the production of an ambitious artwork entitled "Re-envisioning the Bayeux Tapestry." Todd's embroidered artwork is a feminist reworking of the 11th Century masterwork, deconstructing its original significance as a memorialization of warfare.
Todd's travels to British Columbia provided her with an opportunity to consult with other experts, such as Carole Harmon of Vancouver, on natural dyes, spinning, and the applicability of flower essences for her current project. In the process of recreating the 70-metre Bayeux Tapestry in half scale, she will only depict the land – the earth, rocks, and water – and will leave out all imagery related to weaponry, the dead and wounded (both human and animal), as well as built environments.
Todd has already woven the thirty-five meter-long ground fabric in normandy linen and drawn a full-scale model of the tapestry. She is currently in the process of making tests for the imagery, which she is planning to embroider in wool (as in the original). The wool will be coloured with natural plant dyes that also have healing properties specifically related to trauma and violence. The time spent weaving and stitching the cloth, which metaphorically represents the ravages of war, is also meant as a silent performance and gesture of peace.
Barbara Todd teaches in the Fibres and Material Practices program at Concordia University. She also teaches weaving at Emma Willard School in Troy, New York. She has an Honours BA from the University of Guelph.
---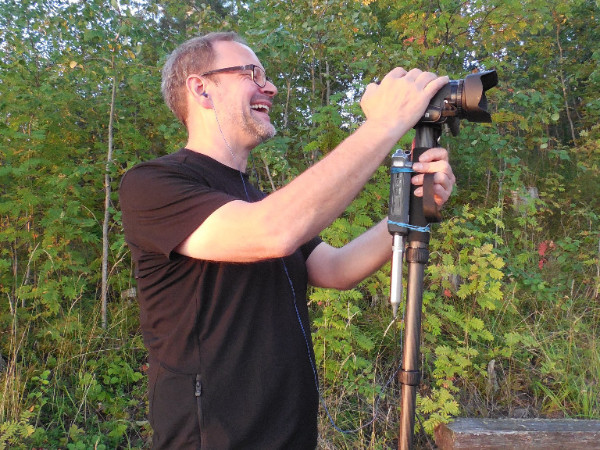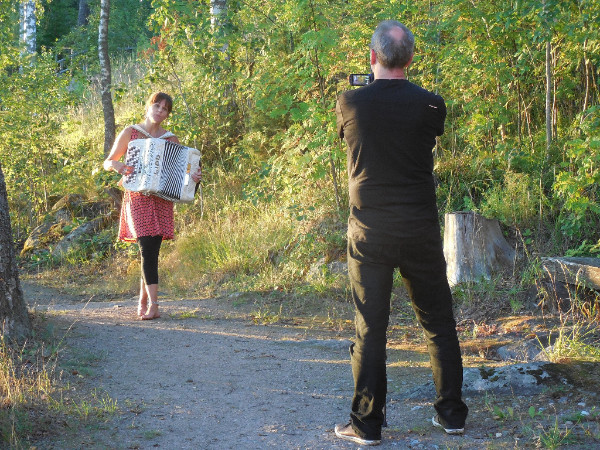 Matthew Anderson completed a 350 kilometer pilgrimage across south-west Saskatchewan on the 150 year old route The North West Mounted Police Trail, the earliest trail used by the NWMP to patrol the border region. The pilgrimage included the former curator of the Swift Current SK Museum, Hugh Henry, and other pilgrims who journeyed west across fields and open prairie, crossing fences and following the sun from the plains of Wood Mountain to Fort Walsh, both of which are historic forts from the Euro-Canadian westward expansion.
The North West Trail was used by the Mounties to assist Metis hunters and traders who traversed the territory. It helped resettle and then exile the Lakota warriors and Sitting Bull, and assisted, against their will, in pushing out First Nations' people from the region and eventually welcoming the first European settlers. By 're-walking history' and putting on community events in villages along this now sparsely populated path, Matthew Anderson and his group of walkers drew attention to this neglected history.
Matthew Anderson and his fellow pilgrims were the first people to walk the North West Mounted Police Trail in over a century. Living for a month, with a few exceptions, on the open prairie was a once-in-a-lifetime experience that allowed them to make a connection with the land and its history, the importance of which is only now being recognized.
Anderson worked with a professional camera crew to document the trek in order to produce a documentary film. He hopes that the pilgrimage and upcoming documentary will become lasting markers of an extremely significant element in Canadian and First Nations history.
Matthew Anderson teaches in the Department of Theological Studies and Loyola College for Diversity and Sustainability at Concordia University. He holds a BA in Political Science from the University of Saskatchewan, a MDiv from Lutheran Theological Seminary, Saskatoon SK, and a PhD in Religious Studies from McGill University.
---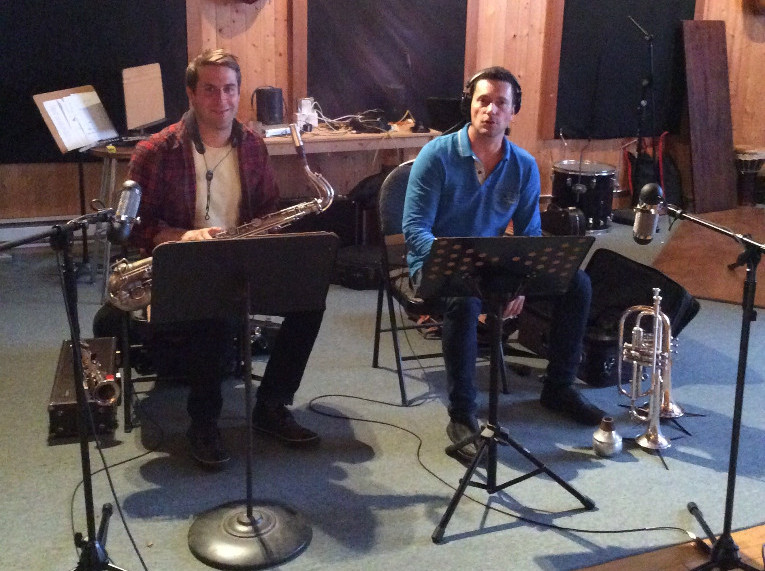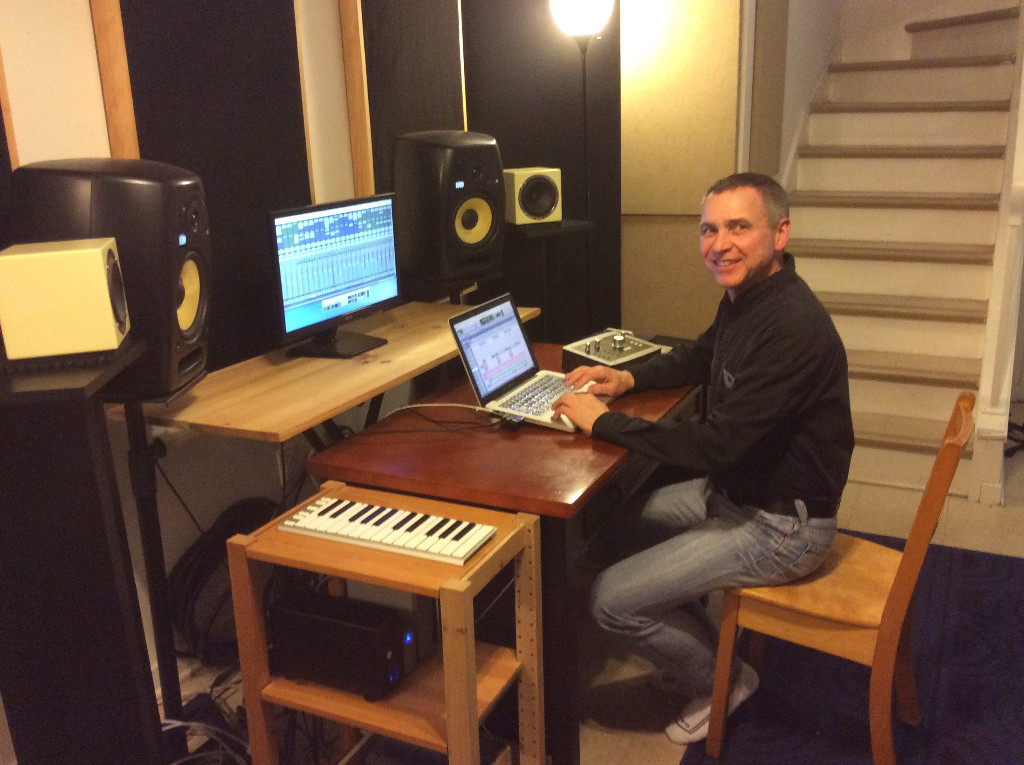 Michael Berard's project involved the recording of thirteen original Brazilian/Jazz vocal compositions, of which he wrote the lyrics, composed the music, recorded, and mixed. The instrumentation includes voice, guitars, saxophones, flugelhorn, piano, bass, drums and percussion. All of the material, with the exception of the trumpet and flugelhorn, were recorded in Berard's studio.
The recording process spanned a ten month period. with each instrumentalist recording their part individually. The vocal tracks were recorded last and replaced Berard's vocal guide tracks. The process revealed the evolving nature of the music, which blossomed with each person's input. The body of excellent recordings showcases Michael Berard's skills as a composer of both music and lyrics. He plans to make the music available to listeners worldwide through iTunes and other online music sites as well as through public performance.
Michael Berard teaches in the Department of Music at Concordia University.
---
Patrick McDonagh presented a paper entitled "Visiting Earlswood: the asylum travelogue and the shaping of 'idiocy'" at the International Association for the Scientific Study of Intellectual and Developmental Disability (IASSID) held at the15th World Congress in Melbourne, Australia.
His paper draws on primary documents from Earlswood asylum, including works by Charles Dickens and asylum propagandists such as Joseph Parkinson, the Reverends Edwin Sidney and W. M. Whitemore; anonymous writing such as 'A Visit to an Idiot Asylum' or Light in Darkness' which appeared in the 1863 issue of The Quiver; and a series of articles that appeared between 1849 and 1853 in the London Illustrated News.
McDonagh explores how these asylum travelogues, through their own representations of 'idiocy', helped shape ideas of idiocy and inform social policy that affected the lives of people identified as "idiots" and "imbeciles." The notion of "idiocy" will appear as both a sociological and a medical phenomenon that becomes formalized in public discourse, in part, through this narrative process.
Patrick McDonagh teaches in the Department of English at Concordia University. He is the author of Idiocy: A Cultural History (Liverpool UP, 2008). His published articles appear in Disability and Society, Disability Studies Quarterly, British Journal of Learning Disabilities, and Journal of Developmental Disabilities and Criticism. Book chapters include "Autism and Modernism: A Genealogical Exploration" in Autism and Representation (Routledge 2008) and "Autism in the Age of Empathy" in Critical Autism Studies (Minnesota UP, 2013). He is also a freelance writer, a co-founder (& current board member) of the Spectrum Society for Community Living, based in Vancouver, Canada, and a board member of the International Anthony Burgess Foundation, based in Manchester, UK.
---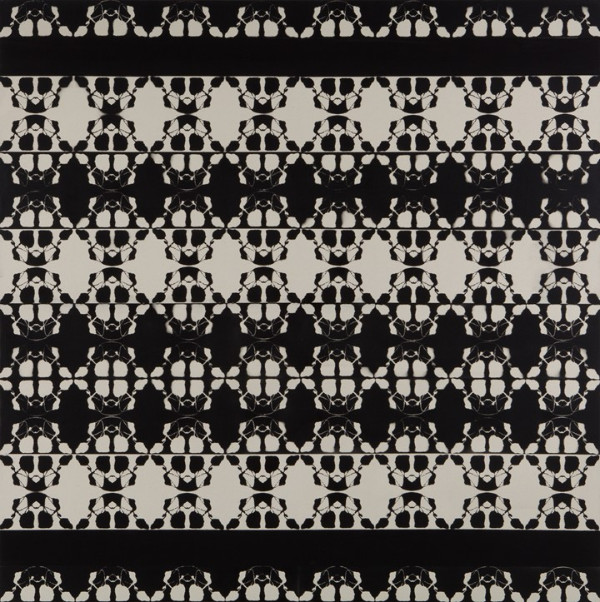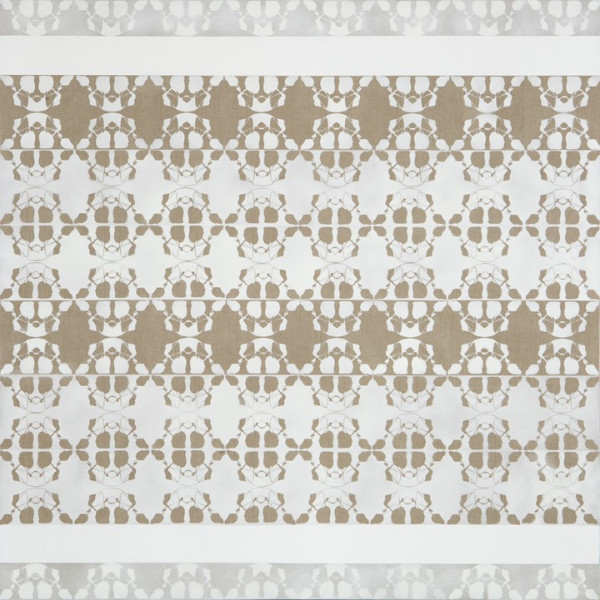 Brigitte Radecki's work entitled "Flying Carpets and Taste Buds – beginnings of an installation" combine research on 20th century decoration and abstract painting. In this body of work she experiments with laser cut stencils that were based on chance floor splatters in her painting studio. Combining computer-based production methods and spray painting, she was able to arrive at intricately detailed patterns without the time and painstaking effort normally required when working with traditional painting techniques.
Brigitte Radecki was born in Germany and currently lives and works in Montreal and Cape Breton Island, Canada. She received her BFA and MFA from Concordia University in Montreal and has shown her work throughout Canada and Europe. She has been a recipient of grants from the Canada Council for the Arts and the Conseil des Arts et Lettres du Quebec and was represented by Galerie Christiane Chassay in Montreal until she closed her gallery in 2000. Her work is in private as well as corporate and public collections, such as the Montreal Museum of Fine Arts, Canada Council Art Bank, Air Canada and the National Bank of Canada.
---
Doina Lecca participated in the 14th International Pragmatics Conference organized by the International Pragmatics Association.
The special theme of the conference was Adaptability. It gathered several world renowned researchers and academics in the field of pragmatics, such as Stephen Levinson (Max Planck Institute for Psycholinguistics), Jef Verschueren (University of Antwerp – President of the Association), Jacob Mey (Odense University), Gunter Senft (Max Planck Institute for Psycholinguistics), Jan Ola Ostman (University of Helsinki).
Lecca's poster presentation entitled "Adapted: with Symptoms of Ovid's Complex" is based on a pilot project that focused on Eastern European immigrants who lived most of their youth behind the Iron Curtain. While the subjects of the study were considered well-adapted according to Canadian government criteria and by the subjects own self assessment, Lecca posits that certain second-language pragmatic triggers, which they are exposed to as interlocutors or bystanders in Canada, may result in a process that ignites a re-negotiation between their first and second-language acquisition and their cultural values.
Doina Lecca teaches in the Department of Education at Concordia.
---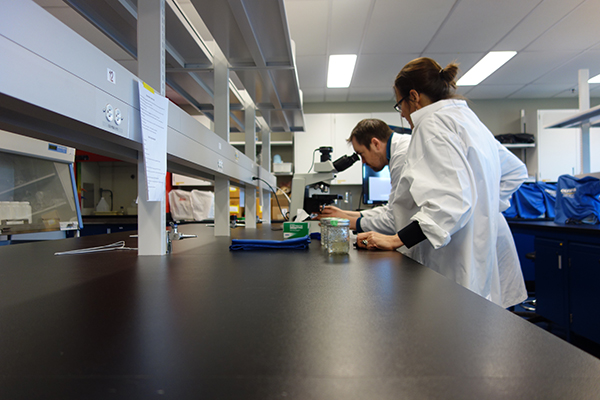 Stephanie Russ created a series of large scale prints that merge photo-based imagery and drawing, by combining photo plate and stone lithography, screen printing and Chine-collé. For this project she worked in the biology lab at Concordia and, with the help of their technicians, used high-power microscopes to photograph and video-record water samples from the Lachine Canal and the St. Lawrence River.
Stephanie Russ is artist working and teaching in print media. Changes that occur in the natural environment are one of the driving forces in her art practice. She teaches in the Print Media program at Concordia.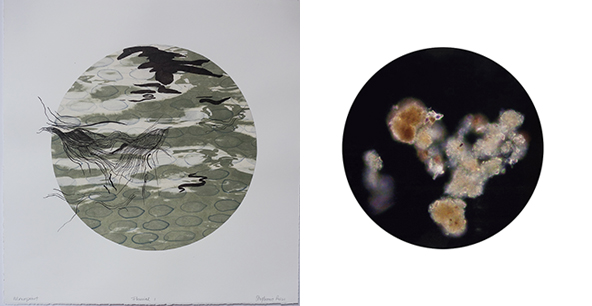 Back to Top
---
Pamela Gunning's research project entitled "Enhancing Pedagogy through First and Second Language Teacher Collaboration" expands upon previous teacher collaboration studies.* The current study followed a group of 6th grade students for an eight month period, through the first and second language segments of their curriculum. It took place in a Francophone school located in a predominantly Francophone region in the east end of Montreal. The study perfectly matched the philosophy of the school, which followed an International program focusing on collaboration among the teaching personnel.
The pedagogical implications of this study suggest that:
a) Collaboration between first and second level teachers on the development of transferable reading strategies provides the learner with the opportunity of learning the same strategies twice, in two different languages, which enhances students' understanding of reading strategies.
b) Their previous research with Intensive English classrooms is transferable to non-Intensive English contexts, in a very Francophone area of Montreal, with simplifications to the students' ESL strategy resource table.
Gaps were identified in the teachers' common understanding of strategy instruction techniques and in their planning techniques and, in conclusion, it was discovered that in-service and pre-service teachers need deeper explicit training in conducting collaborative strategy instruction.
Because of the teacher collaboration model and resources they have developed, Pamela and her co-researcher, Dr. Joanna White, were invited to give a half-day training workshop to the ESL consultants from across the Province of Québec in February, 2016. The consultants felt that this model, and the resources that they have developed, were valuable for in-service training of teachers in their school boards.
Pamela Gunning teaches in the Education Department, TESL Unit, at Concordia University. She as a BA in Liberal Arts (major French) from Emmanuel College in Boston, Massachusetts, a Diploma in Education from McGill University, an MA in Applied Linguistics from Concordia University, and a PhD in Second Language Education from McGill University.
*Reference
Gunning, P., White, J. and Busque, C. (2016). Raising learners' awareness through L1-L2 teacher collaboration. Language Awareness 25 (1-2), 72-88.
---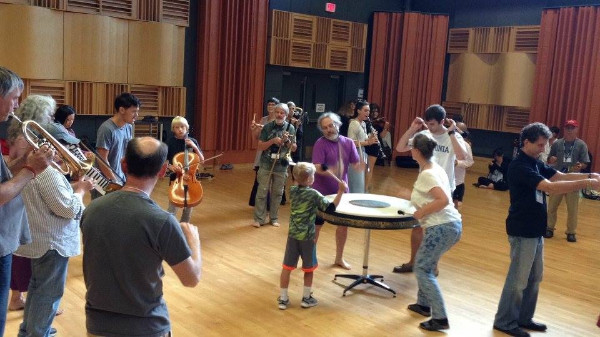 Irene Feher's paper entitled "The Art of Improvisation and its Impact on Traditional Musical Training" was presented at the NATS Conference in Chicago. It looks at the important role improvisation can play in music education.
According to Feher, it is commonly held within North American educational institutions that it takes a high musical aptitude and years of technical and theoretical training before a musician can begin to improvise. However, recent research and Feher's own experience prove otherwise. Feher suggests that continued practice of improvisation renders music making more accessible to the greater population, and better prepares those pursuing advanced music studies for diverse careers in the field of music, than the prevailing model that focuses on theoretical knowledge and skillful interpretation of preexisting musical works. Furthermore, when the physiological, cognitive, social, and emotional benefits that engaged music making provide are considered, it seems worthwhile to adapt music pedagogy to a practice of spontaneous music making, which can be more easily integrated into general education, as well as in health care and other social services.
Irene Feher's research involves learning, practicing, using and adapting improvisation and facilitation techniques created by David Darling et al. (Music For People); opening up conversations on the subject of improvisation with colleagues; and introducing improvisation to those who have no previous knowledge, by facilitating improvisation workshops in Montreal. She teaches in the Department of Music at Concordia.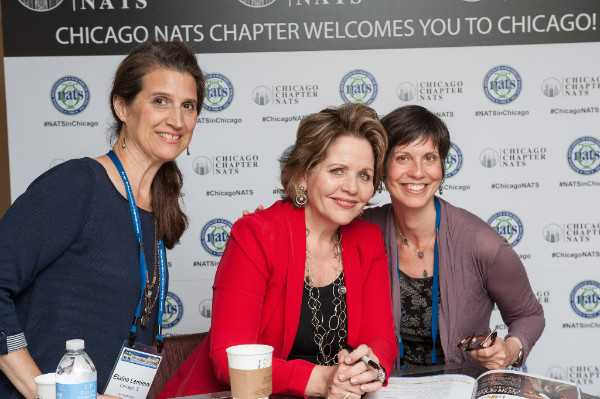 Back to Top
---
Michiko Aramaki's research examines the so-called 'epic impact of migration phenomena' that threatens the foundation of nation-states (Negri 2008). Looking at the intersection between national population decline (low birth rate) and aging citizenries on the one hand; and the intensifying discourse that promotes immigration and migration on the other hand, she is currently examining, and ultimately comparing, contemporary Japan and Québec in terms of the discourse of migration and its impact on society. paper entitled "Why Multicultural Co-habitation is a Bad Idea for Japan" was presented at the Japan Studies Association of Canada annual meeting, held at the Canadian Embassy in Tokyo under the conference theme "Citizenship and Diversity in Contemporary Japan and Canada." In her paper, Aramaki examines the discourse of 'multicultural co-habitation' found in government documents, academic critics' papers, and NGO websites which eagerly support this position. Michiko Aramaki concludes her paper by suggesting that the potential success of acculturation and integration processes among foreign residents in Japan will be continuously challenging and limited, and that immigration accommodation will pose yet another financial burden on Japanese society. She states that any hasty assumption that increased immigration will be the answer to Japan's population crisis, should be carefully reevaluated.
Michiko Aramaki teaches at the Simone de Beauvoir Institute and the Department of Sociology and Anthropology at Concordia University. She has a BA in Italian language (University of Osaka, formerly Osaka University of Foreign Studies, Japan), an MA in Anthropology (University of Tsukuba, Japan), and a PhD in Anthropology (McGill University). She received the Japan Foundation Post-doctoral Fellowship and the Government of Canada Award for Doctoral Research. She also received the Simone de Beauvoir Institute Research Dissemination Grant (2015). Trained in race/ethnic and gender matters, Aramaki is interested in feminist theory, critical race theory, and postcolonial theory. More recently she has published on anti-whaling/anti-Japan discourse in the context of global political economy.
---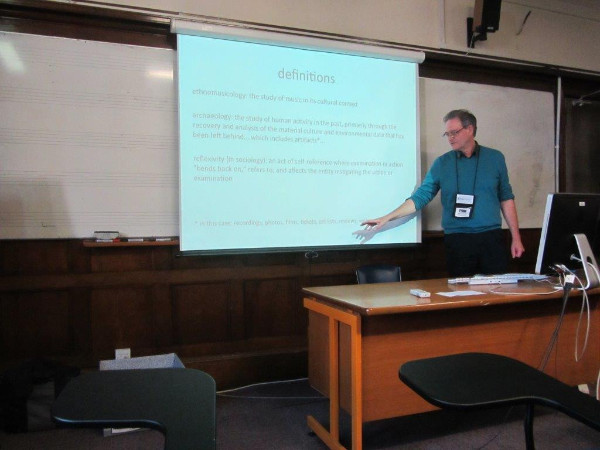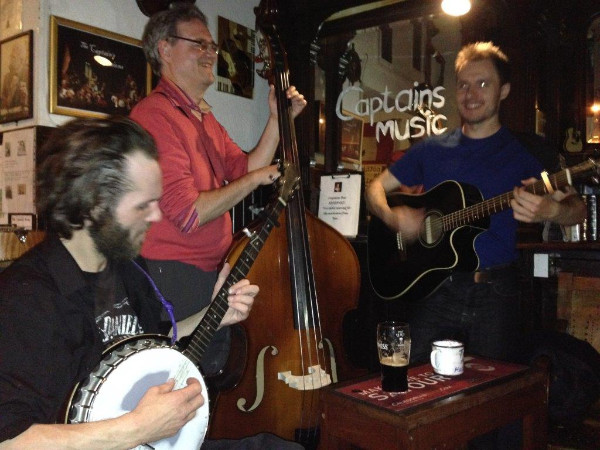 Craig Morrison presented a paper at the 9th Biennial International Conference on Music in Glasgow, Scotland, entitled "Ethnomusicological Archaeology: Reflexive Concert Going from Satchmo to the Clash." The paper looked at and analyzed concerts involving the genres of Jazz, Rock, Blues and Country.
Morrison was able to do additional research in England with Chas McDevitt, an 83 year old musician who was a major star in Britain's skiffle movement, and John Dalton, now 72 years old, who was previously a bassist for the Kinks. He also attended a series of concerts that directly related to his research. These included: a Sunny Afternoon – a musical based on the history of the Kinks; performances by Zoot Money (a blues rock organist of the 1960s) with his band; and Richard Thompson (an English folk rock singer/ songwriter/ guitarist, formerly of Fairport Convention) with his band. He was able to tour the studio of Dave Travis, a song publisher, musician, and record label owner of Stompertime. Morrison will submit a sample chapter on British music to the Oxford University Press for a textbook on the roots of Rock and Roll.
Craig Morrison teaches in the Department of Music at Concordia University. He has a PhD in Ethnomusicology from Concordia University. His research involves the examination of musical styles, how they develop, and how musicians develop a personal style.
---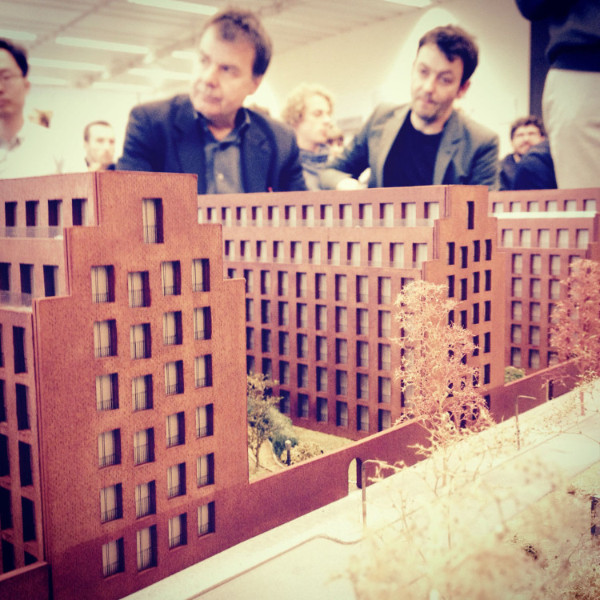 Howard Davies was invited to serve as a jury member for students' final project presentations at Central Saint Martins University of the Arts (CSM), London. The reviews included work from studio S3 "Living Close Density, Lifestyle, and Community" and studio S4 "Radical Arts-Radical Living," which are comprised of students in the final year of their program. They were coordinated by Oscar Brito, a senior lecturer at CSM.
A major theme of the reviews concerned finding new strategies for housing in London through a transformation that does not exclusively cater to the super-rich. Hackney Wick is a particularly interesting case study as it was originally an industrial area that evolved into an artists' quartier and is now becoming gentrified with high-end developments. The debate over development in Hackney Wick is applicable to many situations in Montreal, such as Griffintown.
Howard Davies teaches in the Department of Design and Computational Arts at Concordia University. He is an architect practicing in Montreal in the firm Atelier Big City, of which he is a founding member along with Anne Cormier and Randy Cohen. Atelier Big City has pursued design work founded upon a re-interpretation of the built urban landscape, investigating through the re-configuring of urban typologies, material assemblage, programmatic combinations, and a desire to blur the limits between architectural space and landscape.
---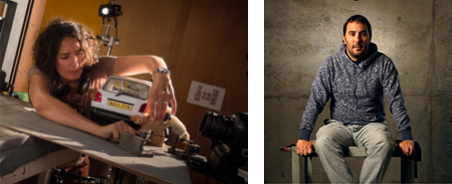 Erik Goulet's Montreal Stop Motion Film Festival, now in its 7th edition, was held at Concordia's J.A. de Sève Theater. The festival is not only a film screening but also provides attendees with the opportunity to meet professionals from the field in a small and convivial setting. Master classes and presentations expose attendees to a deeper knowledge of the art of Stop Motion animation and offer a behind the scene look at the production process.
Two filmmakers, PES and Laurie Sitzia were invited to the 2015 edition of the festival. PES uses Pixilation (a technique made famous by Norman McLaren with his film Neighbours) with everyday objects in his films. Since 2002, he has contributed to, created, and directed numerous films, including his trilogy on food. The first film of this series, Western Spaghetti (2008) won an award at the Sundance Film Festival in 2009 and was named second viral video of the year by TIME Magazine. The second, Fresh Guacamole (2012), is the shortest film ever to have been nominated for an Oscar. His latest film, Submarine Sandwich (2014) was partially funded by a Kickstarter campaign that was supported by well over 1,100 donors. Laurie Sitzia is the lead animator at Aardman Animations. Her projects include Creature Comforts, Timmy Time, The Pirates! In an Adventure with Scientists and, most recently, the Shaun the Sheep movie, where she was the lead character animator.
Erik Goulet is the founder of the Montreal Stop Motion Film Festival. He teaches in the Mel Oppenheim school of Cinema at Concordia University. Part of his research involves learning how to decipher tricks on the screen and understanding shots that would be impossible to make in real life.
---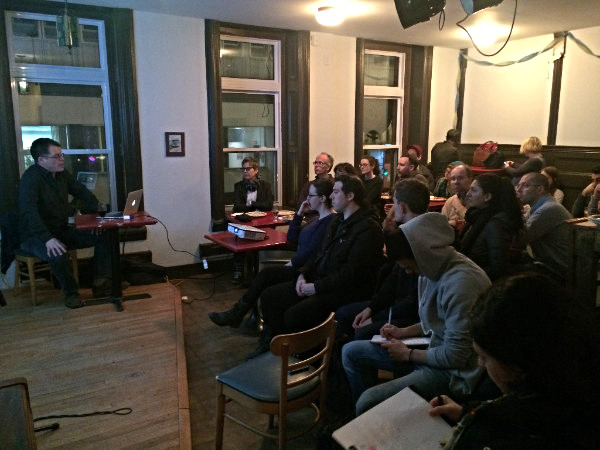 James Freeman is the recipient of the 2014-15 CUPFA Special Project Award, where CUPFA teamed up with Concordia's Office of Community Engagement to support a community-based project. The award allowed Dr. Freeman to carry out field research in Brazil and present his findings at two International conferences.
Freeman's project " Pacification by Gentrification: Mega-Events and the Transformation of Rio de Janeiro's Favelas" examines the impact of mega events like the World Cup and Olympics on housing markets in Favela communities. He writes:
Rio de Janeiro is in the midst of a dramatic transformation as part of a mega-event led strategy of urban development, centred on the recent soccer World Cup and the upcoming 2016 summer Olympics. The business of the games is highly dependent on a policy of favela pacification, which combines military occupation and public works. Gentrification is an emerging consequence of these interventions, which in turn helps further "tame" these favelas, making them less threatening to outsiders. Once police expel drug gangs and instil a more formal rule of law, favela housing becomes more appealing to outsiders, who push up property values and push out long-time residents.
As part of the CUPFA Special Project, James Freeman was a guest at one of the public conversations organized by the University of the Streets Café. Focusing on the impact of mega events on local communities, his research on two favela communities in Brazil acted as a catalyst for an important conversation about the complex human and economic issues that arise with the emergence of large international events that promise revitalization and growth.
In addition to participating in the University of the Streets Cafe, Freeman presented his final research at a public lecture sponsored by CUPFA.
James Freeman teaches in the Department of Geography, Planning and Environment at Concordia University. He has a PhD in geography from the University of California at Berkeley. His research involves the topics of popular culture, public space and political economy in Rio de Janeiro. Recently, his research has focused on the consequences of the World Cup and the Olympics for Rio's citizens.
---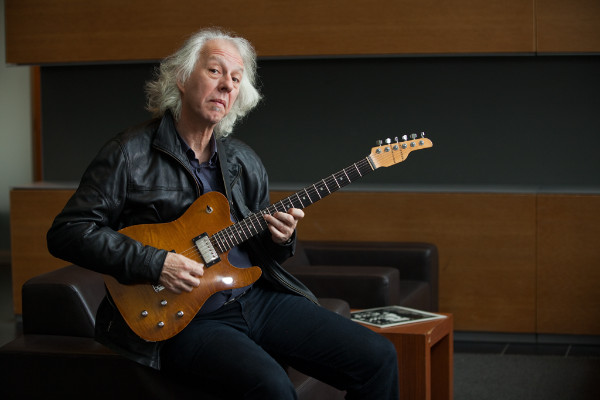 Gary Schwartz's project involved the launching of a CD entitled "Gary Schwartz, LETTINGO Live – The Music and Influence of Ornette Coleman." The project is in line with Gary's work as a member of a range of music ensembles, and his focus on improvisation, theory and guitar work. He has played in organ trios, big bands; pop, ethnic, blues and funk bands and with James Brown; and has played and recorded jazz in many different styles with his own groups.
Gary Schwartz teaches in the Music Department at Concordia University. He has won a range of awards including Montreal Arts Council Awards (2011), the 2013-14 CUPFA Special Project Award, and he has articles in Downbeat and La Guilde des Musiciens de Montréal. Schwatz has performed in Jazz festivals across Canada and has worked for all the major television and radio stations in Montréal as well as in the pit bands of Les Misérables, Chicago, Showboat and Evita to name a few.
---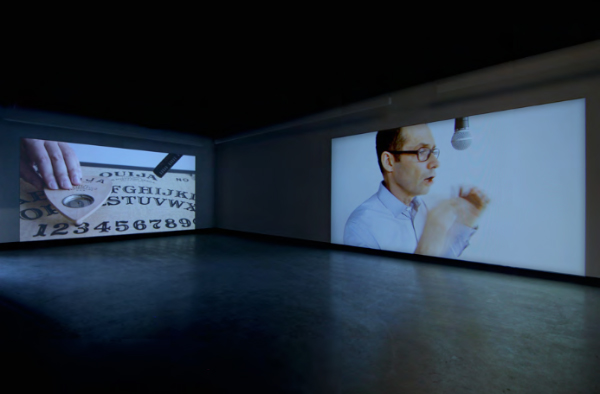 Nelson Henricks created a four-screen video installation entitled "A Lecture on Art" that was exhibited at Dazibao Gallery, Montréal. Through the process of filming the piece, Nelson gained technical experience related to set construction, camera movement (tracking shots), lighting, sound recording, DSLR cameras (Canon 5D Mark II) and networked digital video playback systems (Technovision DV75n). The exhibition was highly attended during the Papier 15 Art Fair, which was promoted on the Canadian Art web site (Must-Sees This Week: April 30-May 6) and also he received a very positive review in the Le Devoir.
Nelson Henricks teaches in the Department of Studio Arts at Concordia University. He is a graduate of the Alberta College of Art, and completed a BFA at Concordia University. He is currently working on a PhD at Université du Québec à Montréal. A focus on Nelson's work was presented at the Museum of Modern Art in New York in 2000. He was the recipient of the Bell Canada Award in Video Art in 2002. A mid-career retrospective of his work was presented at the Leonard and Bina Ellen Gallery in Montréal in 2010.
---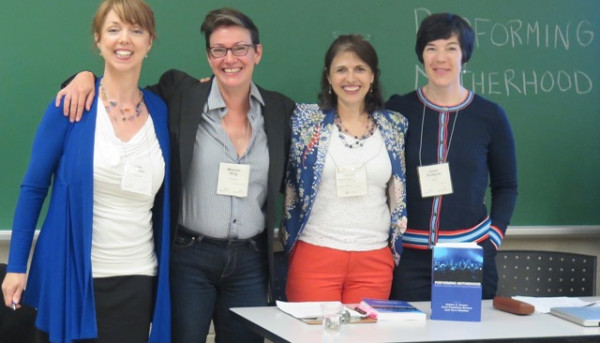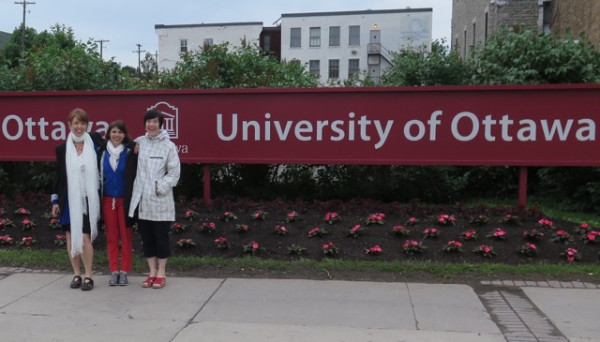 Laura Endacott presented a paper at the Congress 2015 – Capital Ideas in Ottawa, Ontario. The talk was a visual narrative on her art practice, which included a presentation of her feminist research on Women and Gender Studies and Recherches Féministes. She also completed a one-day intensive training in natural dyes at Le centre en impression du textile du Québec.
Laura Endacott uses performance, large-scale sculptures and installation pieces to articulate social life and agency within the story-telling tradition. Her performance work with textile dolls was included in a new anthology, Performing Motherhood. Artistic, Activist and Everyday Enactments (2014). Her craft objects have been selected to be included in the Quebec Craft Museum's permanent collection (2014). She has exhibited in museums such as The Orillia Museum of Art and History (2014), Le Musée des maîtres et artisans du Québec (2009-2010) and the Textile Museum of Canada (2000) and in artist-run galeries such as The Powerhouse /La Centrale (1993). Laura will give a keynote address at MIRCI's 20th anniversary conference on Canadian mother artists where she will also present her newest artwork that explores video and community involvement.
---
Margaret Hodges presented her paper entitled "Environmental Art as Positive Intervention in Nature," at the conference Sustainable City Life. Exploring Aesthetic Values in Urban Settings, for the XIIth International Conference on Environmental Aesthetics. The paper fits with Margaret Hodges's research interests including topics in environmental and urban aesthetics, architecture, feminism, and Kantian aesthetics and moral theory.
In her paper Margaret Hodges compares approaches to Environmental Art including Earthworks and Ecofeminist Art. She cites the work of artists Nancy Holt, Michael Heizer, and Robert Morris, and Ecofeminist artist, Harriet Feigenbaum. Hodges criticizes Earthwork artists from the 60s and 70s because they used the land for specific art purposes, and the idea of nature as intrinsically valuable was undermined through human intervention. Alternatively, she sees Ecofeminist Art as a way to restore nature for its own sake rather than for utilitarian purposes. Hodges supports the view of Philosopher Robert Elliot, who cites the Kantian model of aesthetic value and the science of ecology to propose that nature is intrinsically good. Ecofeminist Art is an attempt to heal damaged ecosystems and conserve nature for its own sake rather than through valuing nature as an amenity or a commodity.
Margaret Hodges teaches in the Department of Art History at Concordia University. She received her PhD in Art History from McGill University where she was a SSHRC holder. She also has an MA in Art History from Concordia University and a BA and BEd in English and Visual Arts from the University of Western Ontario and Althouse. She has published in the Journal of the Society for the Study of Architecture in Canada and the Canadian Art Review.
---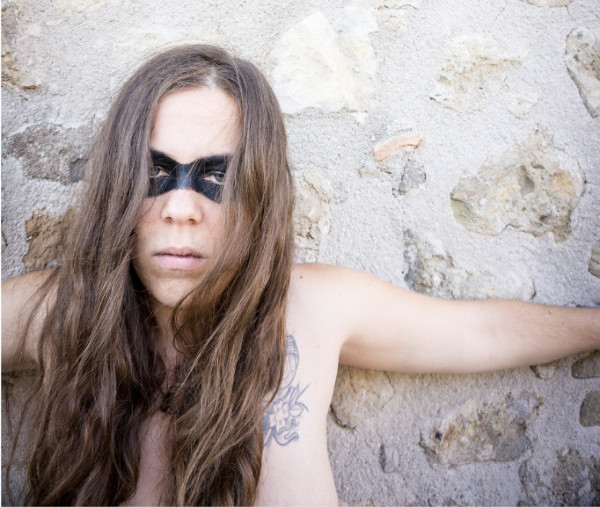 Juliana Keller's sound performances and sculptural installations strive to engage the public in a relational discourse, with the goal of building inclusive associations that have the potential to be small catalysts for change within dominant social systems. Her projects include audiovisual live-art events, workshops, discussions, and other forms of social adventure. Keller creates situations that connect people to one another and encourage self-reflection and a deeper engagement with society. Her work "The Woman Who Fell off the Black Mountain," was presented at Centro Negra AADK Murcia, Spain. In this collaborative community-based project, Keller re-appropriates a Spanish military chant in order to explore, from a feminist perspective, how sensory perception and bodily processes affect and play into memory.
Juliana Keller teaches in the Department of Studio Arts at Concordia University. She is currently working on a PhD in Art and Philosophy at the Centre for Cultural Partnerships, Victorian College of the Arts, University of Melbourne, Victoria, Australia
---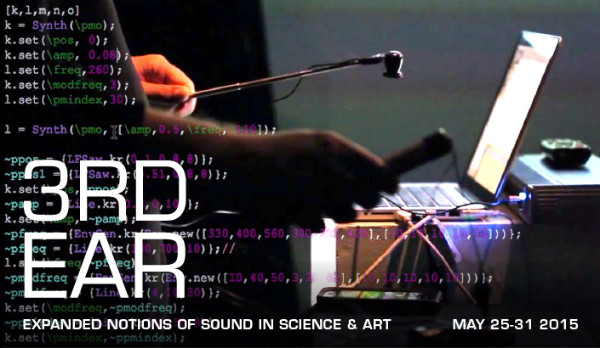 Kathy Kennedy presented a paper at the annual Subtle Technologies Conference held in Toronto, Ontario. The 2015 edition, entitled "The 3rd Ear, Expanded Notions of Sound in Science and Art" highlighted the work of scientists and artists who focus on innovation in sound and new music.
Kennedy gave a forty-five minute presentation on her performance/installation work called "Voicing Public Space: HMMM performances from 2005 to the present." There were many interesting questions and comments from participating scientists whose research investigates the healing possibilities of music. Kennedy's work had particular resonance and shared concerns with the SMART LAB of Ryerson University and the VibraFusion Lab of London, Ontario, who are doing research on oscillation and the deaf.
Kathy Kennedy also participated on a panel called "Instruments of Change: The politics of Voice and Voice Recognition Technology" along with David Cecchetto, a critical theorist from York University and Cosmin Munteanu, a scientist from the University of Toronto's Technologies for Ageing Gracefully Lab.
Her audio installation "Autonomous Sensory Meridian Response," which uses two Holosonic directional speakers, was also presented at the conference.
Kathy Kennedy is a sound artist working with technology and the voice. She has worked extensively in the digital domain and with feminist based-community art practices for many years. She teaches in the Department of Music at Concordia University.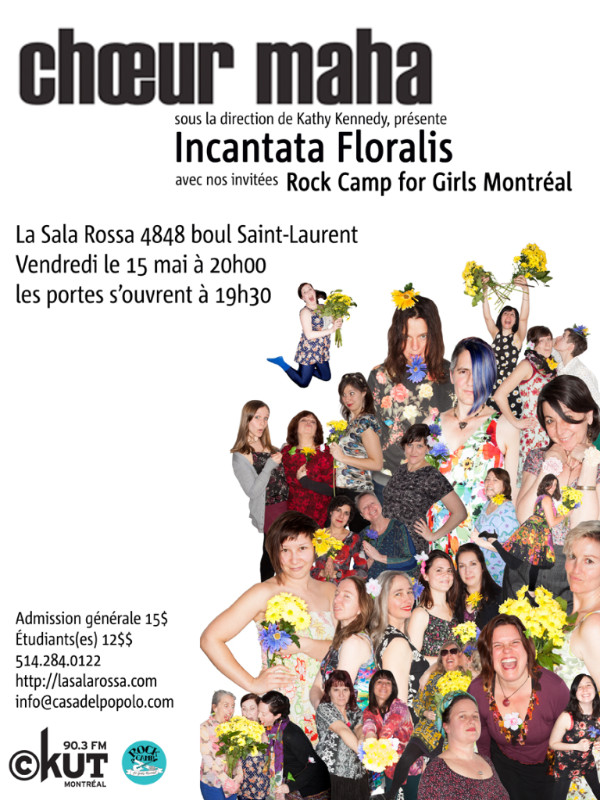 Back to Top
---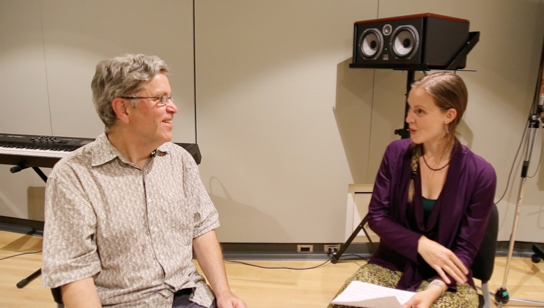 Michael Pinsonneault follows the processes involved in the creation of a song, beginning with the earliest stage of conception through to the production of a studio demo, to its final release and promotion.
In this project Pinsonneault collaborated with members of a creative collective called Stars Above, which released their first compilation CD in 2015. The songs that were recorded, edited and mixed during Pinsonneault's research are slated for inclusion in the 2016 Stars album, and some of his documentation material will be used as part of the ongoing promotional efforts for the group
The audio, video and other materials used to document the process of creating a song – from conception to promotion – will be included in Michael Pinsonneault's lectures as concrete examples of the song creation process in its diverse dimensions. Pinsonneault's research project also produced a number of rich collaborations that yielded a wealth of material, which will also be used for teaching purposes.
Michael Pinsonneault teaches in the Departments of Music and Communication Studies. He has a BFA, with a major in Music, from Concordia University, an MA in Musicology from l'Université de Montréal, and a PhD in Humanities from Concordia University.
---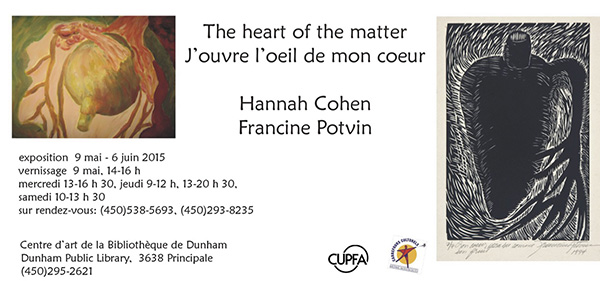 Francine Potvin's recent exhibition entitled "The Heart of the Matter" took place at the Dunham Public Library, Dunham, alongside Quebec artist Hannah Cohen. Potvin's work draws from theories of deep ecology and ecofeminism, incorporating herbalism (the use of plants for medicinal purposes), mindful meditation, and yoga to investigate non-traditional forms of healing. The artworks she presented at the library gallery explore plant life and other life processes that emphasize a sacred interconnectedness between all things.
Francine Potvin teaches ceramics in the Department of Studio Arts at Concordia University. She has a BFA from the Nova Scotia College of Art and Design, Halifax and participated in the advanced studio at the Banff Centre School of Fine Arts, Banff, Alberta. She has a MFA from Concordia University. She works in the media of ceramics, printmaking and cyanotype photographic printing processes.
---
Stuart Thiel presented a research paper entitled "Adaptive random testing through static partitioning" at the IEEE/ACM International Workshop on Automation of Software Test, held in Florence, Italy. The workshop focused on Web Enterprise Application testing, primarily using Java, which fits in with Thiel's research focus on Extended Static Checking. In his paper Thiel described a novel approach to reducing test times while maintaining acceptable levels of coverage.
Thiel has previously written and maintained several large open source Web Enterprise Applications. The research he presented at the conference included algorithm analysis, and there was a substantive interest in pursuing collaborations with him in this area.
Stuart Thiel teaches in the Department of Computer Science and Software Engineering and the Department of Electrical and Computer Engineering at Concordia University. He is a professional engineer, with OIQ certification. Thiel has a BEng in Software Engineering and an MSc, Computer Science from Concordia University. He is in the process of completing his PhD at Concordia.
---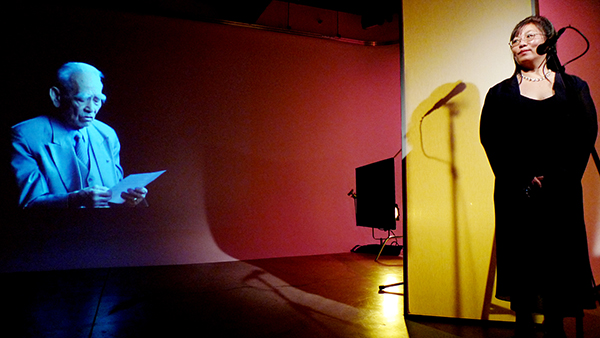 Mary Sui Yee Wong's multi-channel video entitled "Sing Juk Sing – The Second Verse" is based on a live streaming multi-media project she did with her father, master musician Toa Wong, in 2010. The first version of "Sing Juk Sing" was hosted by Oboro (Montreal) and Center A (Vancouver) and broadcast on the internet as part of Montreal's Accés Asie.
In "Sing Juk Sing – The Second Verse" Wong worked with video documentation of the original performance found in the Oboro and Center A archives to create a new two-channel video projection. The diptych format utilized for this artwork is in keeping with its concept, which addresses the inherent dichotomy/paradox between father/daughter, artist/musician.
Wong developed additional material for "Sing Juk Sing – The Second Verse" at a two-day workshop and one-day video shoot at Oboro. This was used, in part, to make a connection to the history of amateur Chinese opera – where performers often double as garment workers by day. For example, video footage depicting the repetitive motion of a sewing machine foot peddle was juxtaposed with the mechanical sound of her 101 year-old father, Toa Wong, singing the Chinese musical scale. Other imagery was taken from classical paintings projected on Mary's back, as a way of articulating the cultural burdens that her community bares both literally and metaphorically.
Mary Sui Yee Wong has exhibited extensively across Canada, and internationally. She teaches in the Department of Studio Arts at Concordia University. She received her BFA and MFA from Concordia.
---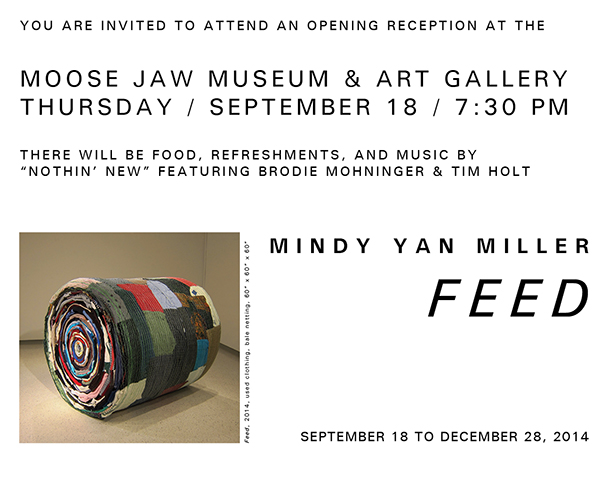 Mindy Yan Miller's artwork "Feed" incorporates used clothing and bale netting. It was exhibited at the Moose Jaw Museum and Art Gallery, in Moose Jaw, Saskatchewan. This work fits within the context of Yan Miller's larger practice, which includes installations, sculpture and performative pieces that investigate labour, identity, loss and commodification. Primarily a material-based practice, Yan Miller often works with large masses of found or ready-made materials, including used clothing, human hair, coke cans and more recently cowhide.
Mindy Yan Miller teaches in the Fibres and Material Practices program at Concordia University. Her work has been exhibited nationally and internationally since the mid-eighties. Galleries include Mercer Union, YYZ and Loop Gallery in Toronto, Optica, B-312 and La Centrale in Montreal, The Southern Alberta Art Gallery, Latitude 53 and Stride Gallery in Alberta, and the Dunlop Art Gallery, among others. She has received numerous grants including the Canada Council for the Arts, the Quebec Arts Council and the Saskatchewan Arts Board.
---
John Donahue presented a paper entitled "Who the heck is Melquiades Estrada? The enigmatic Mexican in Westerns" at the Popular Culture Association conference in Seattle. His paper explores the characterization of Mexican's in classic Hollywood Westerns, from Gene Autry's singing cowboy to present day films.
While typically Hollywood Westerns only include Mexican characters as background figures, Donahue uses the example of Tommy Lee Jones's film "The Three Burials of Melquiades Estrada" to the explore the idea that, despite this narrow portrayal, the Mexican protagonist remains largely enigmatic and difficult to categorize.
John Donahue has been teaching Spanish in the Classics Modern Languages and Linguistics program at Concordia since 1975. His areas of interest are Argentinian Gaucho fiction and Western film. Professor Donahue has also taught Irish (Gaelic) at Concordia, and regularly teachers at Irish language immersion weeks in New York, Kingston and Ottawa. He has written Gaucho y Cowboy: el Virginiano y Don Segundo Sombra and Who's Who in the Western Fiction of Zane Grey, a dictionary of the characters in Zane Grey's Western novels and short stories.
---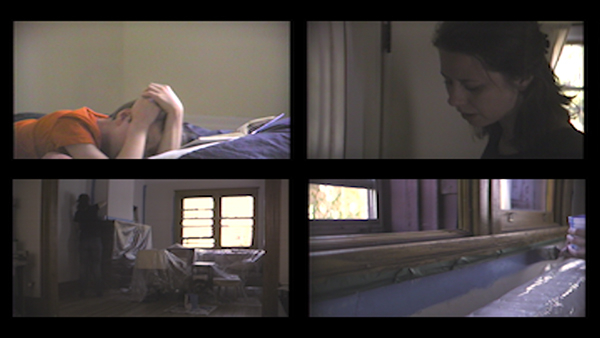 Monique Moumblow's work entitled "1399 Gulfstream Blue" is an experimental four-channel video installation. For this project she created a simple mise-en-scène that takes place in a kitchen, living room, hallway and bedroom. In the final installation, the walls between the rooms will be delineated by the space between the four screens, which become a border that is either blocked or open to the characters as they move from one screen to the next.
Moumblow is experimenting with MaxMSP, a programming tool often used by artists, to play back the clips in a random sequential order. Her ultimate goal is to have the four-channel video installation play the short narrative in a non-linear fashion so that an audience may encounter a slightly different order of events each time the work is viewed.
Monique Moumblow teaches in the IMCA and ARTX Departments at Concordia University. She has a BFA from the Nova Scotia College of Art and Design and an MFA from Concordia University. Her early work includes collaborative performances with artist Anne Russell. Since 1993, Moumblow has focused on single-channel video and installation. Recurring themes in her work are the figure of the double, and the separation between the voice and written word.
---
Susan J. Palmer presented two papers at the International Association for the History of Religion in Erfurt, Germany. The first, entitled "Children in NRMs: The Issue of Harm" was presented in the session entitled "Children in New and Minority Religions: Questions and Cases," which was organized by Professor Liselotte Frisk. The second paper entitled "Sekten in Germany: The Case of the Twelve Tribes" was presented in the " New Religious Movements and the State" session, organized by Catherine Wessinger.
During her visit to Erfurt, Palmer was able to visit a number of important research sites including the Kolumbariums (rooms where the cremated remains of the congregation are placed in glass cupboards) at the Hussite Church in Prague. She also visited the farm of the Twelve Tribes, whose children were seized in a police raid in September 2013.
Susan J. Palmer teaches as an affiliate professor in the Department of Religion at Concordia University. She recently completed a research project entitled "Exploring Government Raids on Religious Communities," which was supported by the Social Sciences and the Humanities Research Council. This research will be the basis for her next book, co-authored with Stuart Wright and published by Oxford University Press. Her other well known sociological studies on new religious movements include: Moon Sisters, Krishna Mother, Rajneesh Lovers: Women's Roles in New Religions (Syracuse, 1994); Children in New Religions (Rutgers, co-edited with Charlotte Hardman, 1998); New Heretics of France (OUP 2011), and Aliens Adored: Rael's New Religion (Rutgers 2004).
---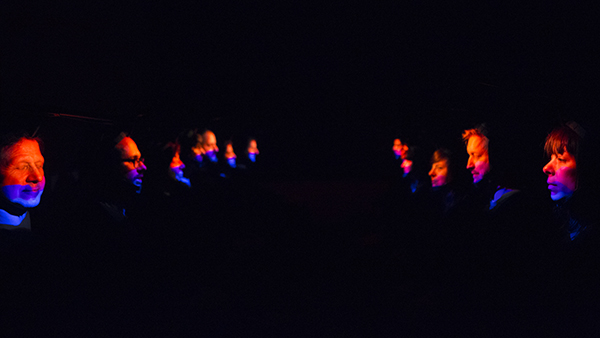 Simon Laroche's multimedia work "Nous sommes les fils et les filles de l'électricité" (NSFFDE) combines performance, participatory theatre and digital art. Reflecting on identity, alienation and collective memory, this artwork orchestrates a disorienting spectacle in order to explore ideas about private and cultural identity, the dynamics of power, and the politics of a collective future.
In NSFFDE, Laroche and his collaborator Etienne Grenier created sixteen custom-made helmets, equipped with headphones and pico-projectors, that project video images onto the wearer's face. Members of the audience are asked to wear the helmets and receive audio behavioural instructions that prompt them to interact with one another.
NSFFDE toured festivals and events in Europe, including: La Villette in Paris; Stereolux in Nantes, and the Mapping Festival in Geneva.
Artist, teacher and interaction designer, Simon Laroche creates installations, audio and video performances, robotic and body artworks. He is co-founder of the art collective Projet EVA, who make experimental and transgressive artworks that focus on problematic relationships between individuals, computer systems and their physical extensions. Laroche teaches Electronic Arts at Concordia University and collaborates on theatre, fashion design, dance, and cinema productions. His installations, performances and collaborative works have been presented in Asia, Europe, South and North America, and in the Middle East.
---
Jason Prince participated in the 2015 Human Interaction Laboratory, a six-day residential program offered by Concordia University. The workshop offers a semi-structured learning environment that assist participants in developing competencies in interpersonal group engagement, focusing on developing skills in emotional intelligence, active listening, and non-violent communication. Sessions ran from 9am to 9pm daily and at times continued well into the night.
This week-long intensive workshop provided Prince and the twenty or so other participants with tools to better structure their classes and guide students in the often intense process of learning to work together on common projects, such as organizing panels and conferences, producing group research papers, and collective business plans.
Jason Prince teaches in the School of Community and Public Affairs at Concordia University.
---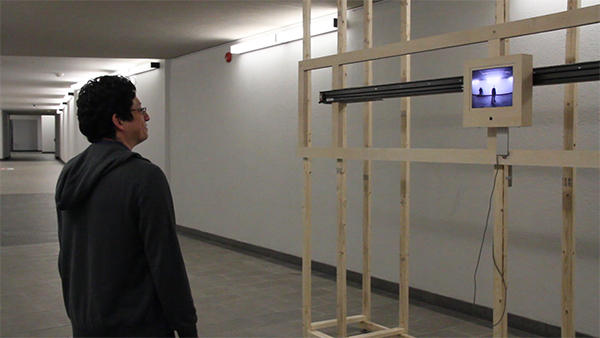 Lorraine Oades's "TV Tracker" was created for Art Souterrain 2015, an annual exhibition that takes place in Montreal's underground city every February. This edition of Art Souterrain focused on 'security' examining the relationship between the unprecedented growth in transportation and telecommunications technologies and the impact of surveillance on society in general. "TV Tracker" was also exhibited in October in the 2015 edition of Marché international d'art numérique – MIAN – at the Knockdown Centre, Brooklyn, NY, curated by Nicole Gingras.
An ambulatory sculpture "TV tracker" literally follows viewers, simultaneously displaying their images on screen. When a viewer changes direction, the TV changes directions as well. "TV Tracker" is meant to disarm viewers by creating a playful engagement with them as it follows their movements and literally puts them on TV.
Everyday our movements are invisibly tracked on the internet and by networks of technology discreetly embedded into the very fabric of our lives. We are literally all on TV 24/7 as video cameras record our daily actions. Our buildings, streets, computers, mobile devices, vehicles and even clothing are equipped with cameras that have the ability to record and use our images without our consent in ways in which we can only begin to imagine. Yet, we remain largely inured to the consequences of these technologies and subdued by their entertainment value, ability to connect us globally, and the sense of security they seem to provide.
Lorraine Oades's sculpture/installations incorporate time-based media such video and sound in order to invite viewers to engage physically with the work and explore their own creative potential. For Oades, art making is a performance-based activity where the process of time is implicit in the final artwork. She teaches in the Department of Studio Arts at Concordia.
---
Steven Schnoor presented a paper entitled "Going for Gold in the 21st Century: Earth, Water and the Neocolonial Discursive Politics of Open-Pit Precious Metal Mining" at "Notes from Underground: The Depths of Environmental Arts, Culture and Justice," in the context of The Association for the Study of Literature and the Environment (ASLE), the 11th Biennial Conference at the University of Idaho. ASLE conferences attracts a large number of Canadian, American and international attendees from a wide variety of disciplines.
Dr. Schnoor's research focuses on how discourses of democracy and development have been strategically reconfigured to support projects that are widely experienced as anti-democratic, destructive and exploitative; and how this represents a critical component of a nascent strategy by which neoliberal regimes of capital accumulation are advanced and legitimized today.
Steven Schnoor teaches in Communications Studies at Concordia University. He has a PhD in Communication & Culture, York University, and holds a postdoctoral fellowship with INSTEAD and CICADA.
---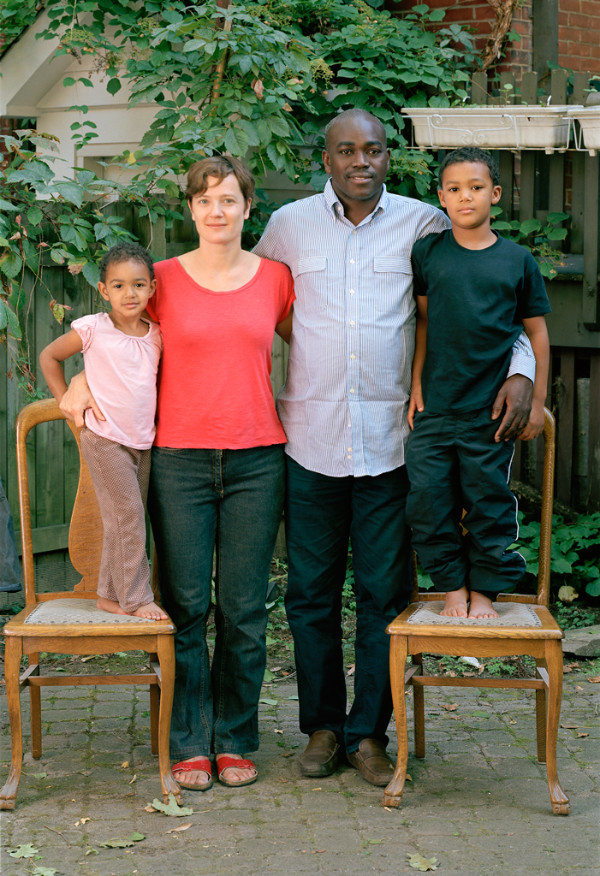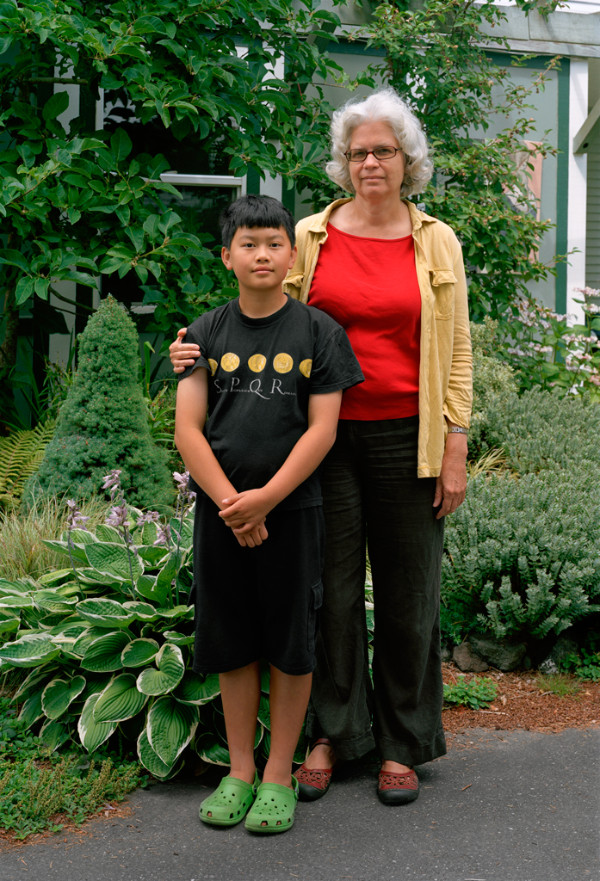 Clara Gutsche worked with a view camera to create a body of work entitled "Next: Family Portraits." In this work Gutsche explores how family dynamics and interpersonal relationships are unconsciously revealed through her subjects body language and gestures when they are photographed. Gutsche is particularly interested in the concept of generational time – the idea that, as the next generation, younger family members are taking up an invisible baton passed on by their parents.
Clara Gutsche uses large format photography to explore personal relationships and cultural values. Whether she is photographing people or uninhabited spaces, she attempts to map an inner landscape of emotions as well as describe specific places. Interior architecture functions in her photographs as the material expression of conscious and unconscious human intent; discovering private mysteries which are hidden behind the public exterior of buildings has been a driving force in much of her work.
Clara Gutsche's work has been exhibited in many public and private galleries. Solo shows have toured across Canada to Montreal, Toronto, Vancouver, and Edmonton. Her photographs have been presented in many national group exhibitions as well as international venues in Italy, France, and Portugal.
---
Krzysztof Dzieciolowski presented a paper entitled "Predicting Customer Attrition with Markov Chains" at the 9th annual European Conference in Data Mining in Las Palmas, Spain.
His paper focused on customer attrition – one of the most important issues facing companies in the competitive business world. Attrition occurs when customers drop the current service provider and switch to another company, usually the competitor. This is extremely costly to the companies as they have invested in acquiring their customers only to see them switching to another company. Krzysztof Dzieciolowski's research unravels a new method for predicting customer attrition and is illustrated with real life data.
Dr. Dzieciolowski's career combines twenty years in data science leadership roles in the Canadian telecommunication industry with teaching and research, as faculty member at John Molson School of Business at Concordia University. He currently leads a Modelling and Analytics group in Rogers Communications, where he develops predictive models and analytical solutions in key business areas of managing the business value, customer retention, revenue growth and acquisition of new customers. He obtained a MA in mathematics from Warsaw University in Poland and PhD in statistics from Queen's University in Kingston,Ontario.
---
Pankaj Kamthan attended the Twenty-eighth International Conference on Software Engineering and Knowledge Engineering (SEKE 2016) in Redwood City, California, USA where he presented a paper entitled "A Characterization of Negative User Stories."
During the conference he had the opportunity to meet teachers and researchers from China, Israel, and USA who are working on agile methodologies, requirements engineering, and software engineering theory – topics which closely relate to his own research.
Because of his participation in the conference events, Kamthan was invited to be a member of the programming committee for SEKE 2017.
Pankaj Kamthan is a faculty member the Department of Computer Science at Concordia University.
---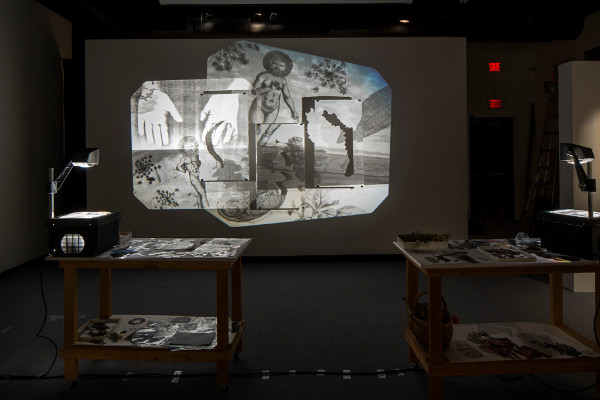 Ashley Miller's large scale prints of scanned natural forms were exhibited as part of the collaborative exhibtion "Cadavres Exquis" with Francesca Penserini and Thérèse Chabot, at the Musée de Beaux Arts Mont St. Hilaire, Quebec.
For the exhibition the artists met over a three month period for 'workshop sessions,' where they shared information and taught one another their techniques. This process created a base of materials which they interacted with and build upon over the course of exhibition. The three artists worked together in the gallery space for over two-and-a-half months, adding to and changing elements within the overall installation. They strove to work without preconceptions, negotiating with one another while remaining true to their individual creative processes.
Miller used some of her prints to create a video and an overhead projector work that viewers were invited to interact with. Work tables held two overhead projectors, images printed on acetate, dried plants, and found objects. Visitors were encouraged to rearrange the materials in order to make new compositions.
Ashley Miller has been teaching in the Studio Arts program at Concordia for thirty years. In the early years of her career she was an active member of several artists run centers, including Powerhouse and Galerie Interaction. She has exhibited her large scale installations, small scale assemblages, drawings, prints and videos at universities, public museums, private and artists run galleries, both in Canada and the United States. She is also the mother of 21-year-old twin daughters.
---
Nicole Gingras's research project entitled "Sound / Movement" consisted of an intensive week-long collaboration with OVERTOON – a platform for research, production and distribution of sound art and sound-based installation art – located in Brussels. There, she had the opportunity to interact with many artists working with sound and kinetic art as well as see the Art Brussels festival. Gingras's project also led her to go on a second week-long trip to Belgium where she visited another sound art organization named QO2. This research enabled her to become more familiar with these associations and artists as well as gain a deeper understanding of their work and creative processes. "Sound / Movement" will eventually materialize through text and perhaps an exhibition featuring the artists she encountered in Belgium.
Nicole Gingras is a writer and independent curator living in Montreal. She has curated film and video programs, as well as solo and group exhibitions that have toured Canada and Europe. She has collaborated with numerous festivals and has published essays, interviews and monographic texts. In 1996, she founded her own publishing house, Éditions Nicole Gingras, and in 2002, also co-founded MINUTE, an organization promoting collaboration between artists for the creation and dissemination of media art practices. Since 2003, she has been a programmer at FIFA – International Festival of Films on Art – in Montreal. She curated Trafic ART 2010 – Les formes du temps, a contemporary art biennial produced by [Séquence] in Saguenay. Nicole Gingras is currently curating an exhibition on Emmanuelle Léonard at Expression in Saint-Hyacinthe (June 2011) and Raymond Gervais, a two-part exhibition at the Leonard & Bina Ellen Gallery of Concordia University (Fall 2011) and VOX, Contemporary Image Centre (Winter 2012).
---
Eva Brandl's "Birds of Prey" part two, is a series of sculptural ensembles that incorporate high resolution scans of deconstructed photographic images. Fragmented images of birds of prey – including close ups of wings, beaks or talons – are placed within a sculptural setting that carefully reproduces Aldo Rossi's renderings for the San Cataldo cemetery in Modena, an iconic figural architecture. Brandl was attracted to this site, not only because of its structural rigour and geometric simplicity, but equally for the spiritual dimension embodied within its physicality. She worked with deep blue backgrounds and shadows to create invisible doubles that underscore the idea of transience.
Born in Stuttgart, Germany, Eva Brandl lives and works in Montreal, Québec. Her visual ensembles have been presented in collective and solo exhibitions across Canada and in Europe for over thirty years. She obtained a BFA from Laval University, a MFA from Concordia University, and studied in Media-drama at the Université de Montréal.
Eva Brandl was a founder and active member of early Montreal artist run centres such as Vehicule Art and Galerie Optica. She has lectured extensively in universities and institutions across the country and has been a faculty member at Concordia University since 1978. Eva Brandl also teaches at Marianopolis College in Montreal.
---
ePD was designed and edited by Lorraine Oades with the assistance of Margaret Hodges. Special thanks go out to Stuart Thiel for programming ePD to permanently reside on the CUPFA website. The entries are taken from electronic reports submitted by Part-time faculty who received CUPFA Professional Development grants
Copyright © 2016 CUPFA All rights reserved.
Our location is: 2150 Rue Bishop, Montréal, QC H3G 2E9