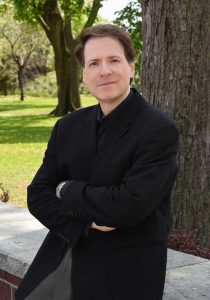 Robert Soroka
B. Comm, MBA, Juris Doctor
President
Robert Soroka has a varied background as a criminal lawyer, professor, union executive, marketing analyst, TV and radio personality, conference speaker, consultant, and, as a pastime, actor and playwright.  He began his career as a marketing and financial analyst for large consumer and business-to-business organizations.  After earning his Juris Doctor degree (State University of New York) he practiced criminal law. Upon returning to Canada, he served as a consultant for public and private organizations.
Soroka is presently a faculty member at JMSB, and was a faculty member at several other universities and CEGEPs. At Dawson College, he served as Department Chair and Program Coordinator for 10 years and founded the annual Dawson Quebec Case Competition. At McGill, Soroka served as the Grievance Officer for the Course Lecturers' Union. At Concordia, among other things, he was the Coordinator of the School of Extended Learning's business programs.
He was the recipient of Concordia University's President's Award for Teaching Excellence and JMSB's Distinguished Teaching Award. as well as the McGill University Management Undergraduate Students' Teaching Award.
Soroka has made more than 1500 television and radio appearances (national and local), and was a regular commentator on CTV, Global TV, and CBC. He hosted a local week-in-review radio show for several years.  One of Soroka's passions is theatre; he has authored several produced plays.
As CUPFA president, Soroka provides leadership in all labour-related areas. Among other things, he contributes meaningfully to various committees, provides strategic direction to the Executive, and manages several portfolios. He contributes his legal and business expertise while serving on the Labour Relations Committee and the Negotiating Team. He is the primary liaison with the University's Senior Executive, and currently sits on the Board of Governors.
E:  robert.soroka@cupfa.org
T: 514-848-2424 ext. 3691
---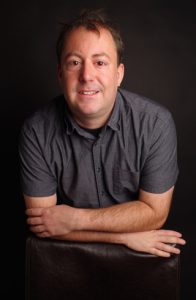 Me Patrice Blais
Vice President, Collective Agreement and Grievance
Patrice Blais has been practicing law since 2006 after obtaining degrees in Law (Université de Montréal) and Political Science (Concordia University). In 2009, he began teaching at Concordia. He teaches in the fields of business law and ethics, not-for-profit organizations law, labour law, and public security and terrorism in the Departments of Political Science and Management at Concordia; he also teaches in Business Administration at Dawson College.
Me Blais joined the CUPFA Executive in 2010 as VP Grievance and Collective Agreement and was re-elected to that position in 2011, 2014, 2017, 2020 and 2023.  As Chief Negotiator for CUPFA, Me Blais negotiated 4 Collective Agreements.  He sits on many University committees.  Me Blais is committed to ensuring that the contributions of part time faculty are recognized and their working conditions bettered, and that the governance of the university is improved.
E:  patrice.blais@cupfa.org
T: 514-848-2424 ext. 3691
---

June Riley
Treasurer
June Riley has been Treasurer of CUPFA since 2011 and part of the CUPFA Negotiations Team since 2014, helping to settle our 2012-2015 and 2015-2017 Collective Agreements. Her duties as Treasurer include care and custody of Association funds and securities, including co-management of our strike fund – worth just over $2 million – along with our professional management team at Raymond James. She supervises the financial affairs of the Association including preparation of financial reports and budgets, acts as liaison between our accountant and auditor, ensures our monthly income statements are prepared, and oversees staff payroll and insurance provisions for the executive. June ensures funds stemming from the Collective Agreement, including dues, fines and grievance awards, have been paid, provides information to the membership about the CUPFA Endowment Scholarship and assists the President with CUPFA contingency funds. She also provides information to the membership about the Pension Plan for Employees of Concordia University and any updates on government retirement plans such as QPP and OAS. June maintains and updates the financial protocols of the Association and co-chairs the Finance Committee of the CUPFA Executive along with President Soroka.
June has been teaching at Concordia since 1988 in the Departments of Finance and Economics, where she has been the CUPFA hiring representative since 1998 and 2007 respectively. Over the years, she has served on other committees related to curriculum, student course evaluations, student retention and teaching and learning issues. Prior to that she worked as Financial Economist and then as Senior Economist in the investment banking industry, which gives her an applied knowledge about finances and accounting.
E: june.riley@cupfa.org
T: 514-848-2424 ext. 3691
---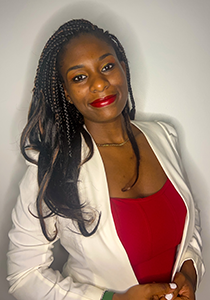 Veneta William
Executive Secretary
Veneta William is a Montreal-born businessperson and academic with a passion for innovation and education. She earned her Bachelor of Business Administration and Master of Business Administration degrees from Cape Breton University (CBU), where she was twice named to the Dean's List for academic excellence.
During her MBA studies, Veneta worked as a research technician to help revive the Bell Institute at CBU. Her applied research project was focused on the mission of the Bell Institute to create interest and support for innovation, research, and development for students and businesses on the island of Cape Breton. The Bell Institute also provided students with learning tools needed to address real-life challenges in the business world and supported start-ups in Cape Breton using new technology to help drive the island's economy.
After completing her studies at CBU, Veneta chose a career in financial consulting, where she travels to various schools and communities to support Canadians in becoming financially educated. Through her work, she has made a significant impact on the financial literacy of people across Canada.
In addition to her consulting work, Veneta is a management professor at Concordia University, where she uses her experience to help train the next generation of business leaders. She also serves on various committees, including the Health and Safety Committee and the Black Concordia Caucus, to ensure that all professors are treated fairly and equitably.
Throughout her career, Veneta has demonstrated a commitment to innovation, education, and community service. She is a dedicated professional who uses her expertise to make a positive impact on the lives of those around her. In the role of executive secretary, she will provide support to CUPFA's meetings, records, reporting, and other initiatives.
E :  veneta.william@cupfa.org
T: 514-848-2424 ext. 3691
---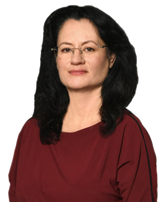 Eleni Panagiotarakou, PhD
Chair of Research and Professional Development
Eleni Panagiotarakou has been teaching political philosophy at Concordia University since 2010. She is also a part-time professor at Ottawa University, Bishop's University and Champlain College. Prior to joining Concordia University, Eleni worked as a Policy Analyst at the Department of Justice in Ottawa.
An active researcher, Eleni has presented her work at numerous American  and European conferences and was a guest speaker at SUNY Plattsburgh, and St. Stephen's House at Oxford University. Her work has been published in peer-reviewed journals the likes of Journal of Agricultural and Environmental Ethics, Les Ateliers de l' Ethique, Humanities and Social Science Communications, Logeion, Schole, Canadian Journal of Political Science, Polis, Idealistic Studies, International Philosophical Quarterly, and Canadian Journal of Criminology and Criminal Justice. Eleni is also is active in outreach and has published numerous op-eds in the Globe & Mail, Jerusalem Post, Courier-Journal, South China Morning Post, Feminist Wire, The Gazette and National Post, in addition to various interviews in radio and television.
Her service work includes acting as an external examiner, and a reviewer for various journals the likes of Routledge Publishing House, Ethics and the Environment, Political Theory, Rowman & Littlefield, and the Journal of the American Philosophical Association. She has served as a member in the Institutional Repository Committee (Bishop's University), Academic Hearing Panel, Open Access Committee, Student Learning Experience Committee (Concordia University), and the Hellenic Scholarship Foundation (Quebec).
As CUPFA's Chair of Research and Professional Development, she handles the Professional Development (PD) claims whose aim is to advance the academic equity of CUPFA members. As part of the same portfolio, she promotes and highlights the professional achievements of CUPFA members.
E:  eleni.panagiotarakou@cupfa.org
T: 514-848-2424 ext. 3691
---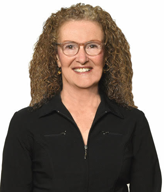 Leslie Barker
Chair of Communications
CUPFA's Chair of Communications, Leslie Barker brings to her role the energy and experience of more than 35 years of part-time teaching in Concordia's Department of Health, Kinesiology, and Applied Physiology (Exercise Science). In addition to her Executive duties, Leslie represents CUPFA on Senate, works with the university's Fall Break committee, and has served on her department's Hiring Committee for many years. Her resume includes a variety of professional experiences that have required motivated engagement with colleagues and students, and a commitment to improving existing communication (online information, timely updates, feedback mechanisms, etc.) for better collaboration and outcomes. Degrees in both English Literature and Education, certificates in Teaching English as a Second Language and College Teaching along with a strong background as a former department chair, teacher, and Senate chair at a large, local CEGEP have brought many years of intuitive listening, promotion of community and individual consultation and reporting structures, and a firm sense of value-oriented priorities. With a track record of effective teamwork and determined advocacy, Leslie recognizes the importance of a respectful balance between open consultation and appropriate confidentiality during the work of building and problem-solving within a large association of active, motivated professionals. Issues of trust and loyalty among members based on meaningful outreach with maximum productive transparency will help our association remain responsive to members' needs and ideas, with continued success in acquiring employment benefits for all.
E:  leslie.barker@cupfa.org
T: 514-848-2424 ext. 3691
---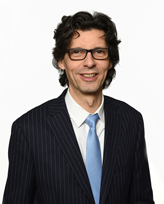 Nick Papatheodorakos
Chair of External Relations
Nick Papatheodorakos is a practicing lawyer in commercial and labour law and a graduate from the University of Montreal Law School. he also holds a BA in Political Science from McGill University and a MA in History from Concordia University.  Nick has been teaching at Concordia in the Department of Management since 2008, with a specialization in law and labour relations courses.  His involvement with CUPFA includes working with a Part-Time Hiring Committee and as the representative on the Program Appraisal Committee in the Department of Management.  As the Chair of External Relations, he is responsible for networking, developing informational resources and mobilizing with our fellow union members from various universities and community stakeholders.  Nick looks forward to working hard in his capacity and as a member of the CUPFA Executive towards the advancement of our members' interests and the development of fairer work conditions.
E:  nick.papatheodorakos@cupfa.org
T: 514-848-2424 ext. 3691
---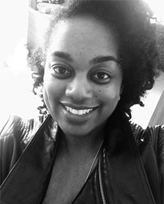 Fabienne Cyrius
Chair of Mobilization
Fabienne Cyrius brings significant and varied experience to CUPFA's executive team with her work background as a union executive member, industry professional, educator, and academic administrator.
Fabienne's commitment to educational leadership and professional collaboration contributes to her energetic participation as a CUPFA representative in the following Concordia committees: Sexual Violence and Misconduct Task Force; Academic Freedom Committee; Training Subcommittee of the Sexual Violence and Misconduct Standing Committee; Sexual Violence Standing Committee; Course Evaluation Committee; Student Learning Experience Committee; Digital Strategy Committee; Evaluation Committee for the University Librarian; Department Committee Selection Committee; CUPFA-EDI Committee; Concordia Senate (fall 2022).
After completing her undergraduate degree at Concordia, Fabienne started her career as a Systems Analyst for a large Canadian corporation. This project was followed by a series of responsibilities in production supervision, shipping supervision, and production. Her industry background was Concordia's impetus to recruit her to teach at the Centre for Continuing Education. That first foray into the field of education led to other teaching and leadership opportunities including experience in the theory and practice of program evaluation, revision, and implementation along with providing active support for effective teamwork and shared goals in all aspects of university life.
Fabienne earned her B.Comm at Concordia, her M.Ed at Université de Sherbrooke, and her MBA at UQAM.
E:  fabienne.cyrius@cupfa.org
T: 514-848-2424 ext. 3691
---